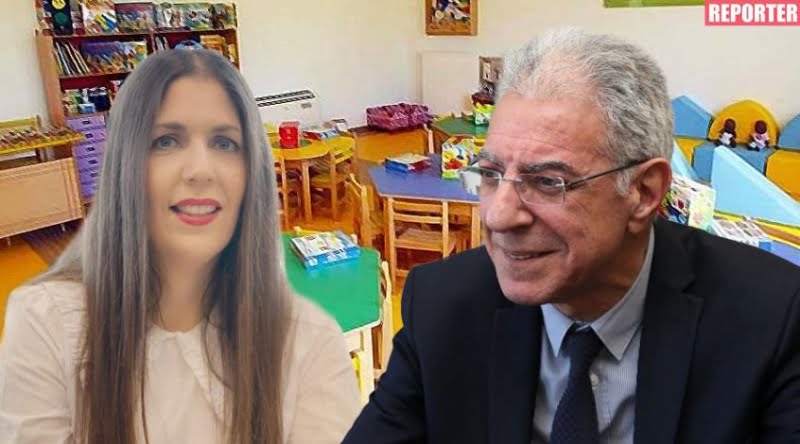 The FOED, in its announcement, states that for a year, with documented arguments and seriousness, it has filed its opposition to the "incomplete, but mainly dangerous plans of the Ministry of Education, regarding the implementation of the downward expansion of Pre-Primary Education, from age of four, thus clearly undermining the Public School".
For the correct implementation of the above policy, he states, one would expect a comprehensive and correct plan, based on which the real needs would be apparent, as well as the number of children who will join, in addition to those already attending, public kindergartens.
Instead, he adds, the Ministry of Education "proceeds to direct children of compulsory school age to private kindergartens, subsidizing part of the fees, under the pretext that they cannot secure a place for them in the Public Kindergarten".< /p>
"Consequently, the 12.25 million euros of the Recovery and Resilience Fund are not invested in public school infrastructure," he says. the Organized Parents of Pre-Primary Education in a dialogue, "makes conflicting statements, with aimed at demagoguery and misleading public opinion and the Parliament".
He asks the questions "why is the complete planning of the Ministry of the Interior with figures and figures not made public? Why can't the 12.25 million euros be used for Public School structures? What will happen after 2026, when the program of the Recovery and Resilience plan is completed?
He notes that the POED and the teachers will not follow the tactics of the Minister of Education, "who obviously for his own his personal reasons, he is seeking the crisis in the sensitive area of ​​Education, three months before the end of his term".
"We could respond in the same provocative style, but we will not do so. We are educators and not demagogues or politicians. We do not operate with personal agendas, hence the decisions regarding the specific issue, have been taken unanimously by the Collective Bodies of the POED", he adds.
"Society judges us and history will record who misleads and who he seeks the disturbance, apparently with specific motives. For us, it is beyond any doubt that the Ministry of Education is seeking the crisis in the field of Education", concludes POED.