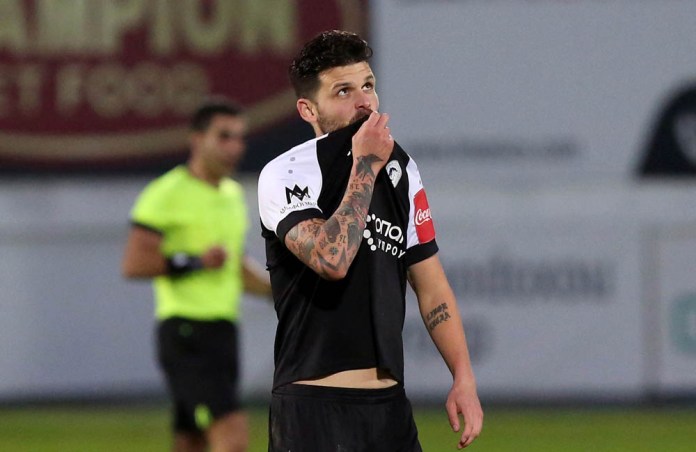 He may not have scored in the game against Paphos, but his offer from the day he went to Dasaki is not deleted. He is one of the best players and helped the National to change level. The reason for Michael Douris who had the opportunities but did not see nets in the defeat of the National from Paphos.
His coach David Bandia completely trusts Douris and will continue to give him a basic jersey. The Slovak for already counts four goals with the jersey of the National. Two in the cup and two in the championship. In fact, in the huge victory over Omonia, he was the absolute protagonist with the goal and the assist.
Douris himself states that he is absolutely happy with the atmosphere he found in Dasaki. He also states that he is optimistic that Ethnikos will stay in the first division: "If I did not believe it, I would not go to Ethnikos. The team can and has the potential. We will go up and stay in the first division ".
Douris was one of the transfer acquisitions of January. The other three acquisitions are Mazurek, Voitskovsky, Abraham.
Like this:
Like Loading …