POWERED BY:
15:56 Sunday
June 5, 2022 INSIDER • GOAL • IN-CYPRUS • PROPERTY • CYPRUS-IS • CAREER LIKE • GOING OUT • XRYSES SYNTAGES • ACTIVE • PHILGROUP NEWS & nbsp; SOCIETY & nbsp; INSIDER & nbsp; OPINIONS & nbsp; GOING OUT & nbsp; CULTURE & nbsp; SPORTS & nbsp; AUTO & nbsp; GOOD LIFE & nbsp; USEFUL & nbsp; PRINTED EDITION & nbsp;
ΑΡΧΙΚΗΕΙΔΗΣΕΙΣΠΟΛΙΤΙΚΗΤΟΠΙΚΑΠΑΡΑΣΚΗΝΙΟMEDIAΕΛΛΑΔΑΚΟΣΜΟΣΕΠΙΣΤΗΜΗΠΡΟΕΔΡΙΚΕΣ 2023ΤΕΧΝΟΛΟΓΙΑΣΥΝΕΝΤΕΥΞΕΙΣΧΡΥΣΕΣ ΕΤΑΙΡΕΙΕΣΚΟΙΝΩΝΙΑΕΙΔΗΣΕΙΣΚΥΠΡΟΣ ΤΟΥ ΧΘΕΣΑΝΑΓΝΩΣΤΗ ΕΧΕΙΣ ΛΟΓΟΕΠΙΣΤΟΛΕΣΣΥΝΕΝΤΕΥΞΕΙΣΔΗΜΟΦΙΛΗ ΣΤΟ INTERNETVIDEOSΑΦΙΕΡΩΜΑΤΑADVERTORIALINSIDERΕΠΙΧΕΙΡΗΣΕΙΣΚΥΠΡΟΣBRAND VOICECAPITALFORBESBLOOMBERG OPINIONΠΡΩΤΑΓΩΝΙΣΤΕΣΚΑΥΤΗ ΓΡΑΜΜΗΧΡΥΣΕΣ ΕΤΑΙΡΕΙΕΣΚΑΡΙΕΡΑΑΠΟΨΕΙΣΑΡΘΡΑ ΣΤΟΝ "Φ"ΠΑΡΕΜΒΑΣΕΙΣ ΣΤΟΝ "Φ"ΤΟ ΜΗΝΥΜΑ ΣΟΥ ΣΚΙΤΣΑΟ ΚΟΣΜΟΣ ΤΟΥ TWITTERGOING OUTTHINGS TO DOCINEMAΜΟΥΣΙΚΗΕΣΤΙΑΤΟΡΙΑBAR/CAFETV ΟΔΗΓΟΣΤΗΛΕΟΡΑΣΗΠΟΛΙΤΙΣΜΟΣΚΥΠΡΟΣΚΟΣΜΟΣΚΡΙΤΙΚΕΣΕΚΔΗΛΩΣΕΙΣΠΡΟΣΩΠΑΑΘΛΗΤΙΚΑΠΟΔΟΣΦΑΙΡΟΜΠΑΣΚΕΤΠΑΡΑΣΚΗΝΙΑΕΛΛΑΔΑΔΙΕΘΝΗΑΛΛΑ ΣΠΟΡΑΠΟΨΕΙΣΣΚΙΤΣΟVIDEOSAUTOΝΕΑΠΑΡΟΥΣΙΑΣΗΑΠΟΣΤΟΛΕΣΑΓΩΝΕΣΚΑΛΗ ΖΩΗΥΓΕΙΑΔΙΑΤΡΟΦΗΕΥ ΖΗΝΑΣΤΡΑΧΡΥΣΕΣ ΣΥΝΤΑΓΕΣΣΥΝΤΑΓΕΣ ΣΕΦΒΗΜΑ ΒΗΜΑΧΡΗΣΙΜΑΦΑΡΜΑΚΕΙΑΓΙΑΤΡΟΙΑΕΡΟΔΡΟΜΙΑΛΙΜΑΝΙΑΤΗΛΕΦΩΝΑΟΠΑΠΚΑΙΡΟΣΣΥΝΑΛΛΑΓΜΑΛΑΧΕΙΑAPPSΠΡΟΣΦΟΡΕΣΕΝΤΥΠΗ ΕΚΔΟΣΗ ΠΟΛΙΤΙΚΗΤΟΠΙΚΑΠΑΡΑΣΚΗΝΙΟMEDIAΕΛΛΑΔΑΚΟΣΜΟΣΕΠΙΣΤΗΜΗΠΡΟΕΔΡΙΚΕΣ 2023ΤΕΧΝΟΛΟΓΙΑΣΥΝΕΝΤΕΥΞΕΙΣΧΡΥΣΕΣ ΕΤΑΙΡΕΙΕΣ ΕΙΔΗΣΕΙΣΚΥΠΡΟΣ ΤΟΥ ΧΘΕΣΑΝΑΓΝΩΣΤΗ ΕΧΕΙΣ ΛΟΓΟΕΠΙΣΤΟΛΕΣΣΥΝΕΝΤΕΥΞΕΙΣΔΗΜΟΦΙΛΗΣΤΟ INTERNETVIDEOSΑΦΙΕΡΩΜΑΤΑADVERTORIAL ΕΠΙΧΕΙΡΗΣΕΙΣΚΥΠΡΟΣBRAND VOICECAPITALFORBESBLOOMBERG OPINIONΠΡΩΤΑΓΩΝΙΣΤΕΣΚΑΥΤΗ ΓΡΑΜΜΗΧΡΥΣΕΣ ΕΤΑΙΡΕΙΕΣΚΑΡΙΕΡΑ ΑΡΘΡΑ ΣΤΟΝ "Φ"ΠΑΡΕΜΒΑΣΕΙΣ ΣΤΟΝ "Φ"ΤΟ ΜΗΝΥΜΑ ΣΟΥ ΣΚΙΤΣΑΟ ΚΟΣΜΟΣ ΤΟΥ TWITTER THINGS TO DOCINEMAΜΟΥΣΙΚΗΕΣΤΙΑΤΟΡΙΑBAR/CAFETV ΟΔΗΓΟΣΤΗΛΕΟΡΑΣΗ ΚΥΠΡΟΣΚΟΣΜΟΣΚΡΙΤΙΚΕΣΕΚΔΗΛΩΣΕΙΣΠΡΟΣΩΠΑ ΠΟΔΟΣΦΑΙΡΟΜΠΑΣΚΕΤΠΑΡΑΣΚΗΝΙΑΕΛΛΑΔΑΔΙΕΘΝΗΑΛΛΑ ΣΠΟΡΑΠΟΨΕΙΣΣΚΙΤΣΟVIDEOS ΝΕΑΠΑΡΟΥΣΙΑΣΗΑΠΟΣΤΟΛΕΣΑΓΩΝΕΣ ΥΓΕΙΑΔΙΑΤΡΟΦΗΕΥ ΖΗΝΑΣΤΡΑΧΡΥΣΕΣ ΣΥΝΤΑΓΕΣΣΥΝΤΑΓΕΣ ΣΕΦΒΗΜΑ ΒΗΜΑ ΦΑΡΜΑΚΕΙΑΓΙΑΤΡΟΙΑΕΡΟΔΡΟΜΙΑΛΙΜΑΝΙΑΤΗΛΕΦΩΝΑΟΠΑΠΚΑΙΡΟΣΣΥΝΑΛΛΑΓΜΑΛΑΧΕΙΑAPPSΠΡΟΣΦΟΡΕΣ ΕΠΙΧΕΙΡΗΣΕΙΣ ΚΥΠΡΟΣ BRAND VOICE CAPITAL FORBES BLOOMBERG OPINION ΠΡΩΤΑΓΩΝΙΣΤΕΣ ΚΑΥΤΗ LINE GOLDEN COMPANIES CAREER
EXCLUSIVE COOPERATION
TOGETHER WITH
Powered by
Next Previous G. Misirlis:" The Cypriot real estate market is turning green "HOME • INSIDER • ECONOMY • G. Misirlis:" The Cypriot real estate market is turning green »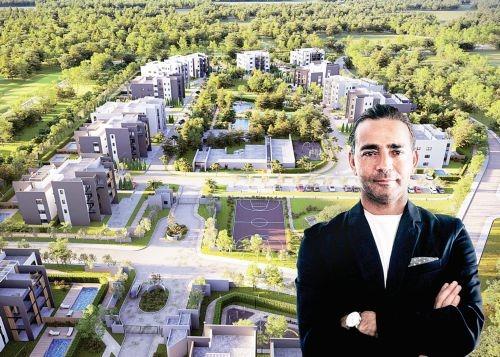 & nbsp & nbspO Φιλελεύθερος & nbsp; & nbsp;
While abroad sustainability is a necessary condition for the purchase of a property, in Cyprus have slowly begun to appear developments with green features, properties that pique the interest of buyers here./b>
In an interview with Phileleftheros, the Director of Imperio and Vice President of the Pancyprian Association of Land Development Professionals, Giannis Misirlis, analyzes the three green "trends" that the Cypriot real estate has adopted so far, while explaining why the real estate sector is important. Cyprus to turn to sustainability.
What do we mean by the term " green real estate market"?
This is a segment of the market, what land development professionals call "high-performance buildings". A valuable set of assets that should be valued on the basis of their numerous & nbsp; beneficial features, such as energy efficiency, healthier living spaces and more durable systems. A typical example of such development is the Imperio House, the most energetic office building in Limassol, the construction of which was recently completed. The Imperio House, which also houses Imperio's offices, is an innovative development, a key feature of which is the ability to generate more energy than it consumes, covering its energy needs entirely from renewable sources. .
To what extent has the Cypriot real estate market incorporated green features?
It is particularly encouraging that in the Cypriot real estate market, trends in the direction of sustainability have begun to appear, either following the example of abroad, or because the new conditions require it. First of all, there is a market focus on energy efficiency. Due to energy price volatility and the strengthening of energy efficiency regulations at European level, properties that require less energy to operate are becoming more and more attractive. An illustrative example is the way in which the market has embraced and responded to the Sunset Gardens project, the first green residential gated-community in Limassol. Another green trend that has emerged recently is the interest in durability. Precisely because the extreme weather events associated with climate change have become more intense in recent years, buyers are now thinking more about how their own home will respond to unpredictable weather conditions. A third trend is the demand from buyers for homes that offer amenities and green spaces. In general, in the mind of the potential buyer, the most sustainable and durable projects are intertwined with providing a safe and healthy environment for himself and his family.
What are the most effective ways to which real estate professionals, buyers and owners can reduce their ecological footprint?
Primarily, they should turn to renewable energy sources, whether it involves installing solar systems in their home or buying a home with a small energy footprint. But it is equally important to talk about these issues and look for the best solutions. If someone is looking for more sustainable options, it is a good idea to discuss the matter with your real estate agent or a land development entrepreneur, who can offer such options. Similarly, if one is interested in fossil fuel recovery issues, one should discuss with the banker in order to gather information on green financing policies of the banks. If we all openly discuss this kind of concern, it sends a message to both the private and public sectors that there is a real demand for action on climate change. Then, and only then, will we as Cyprus be able to put our little stone in the effort to reverse the catastrophic course of the planet and the change we envision will begin to become a reality.