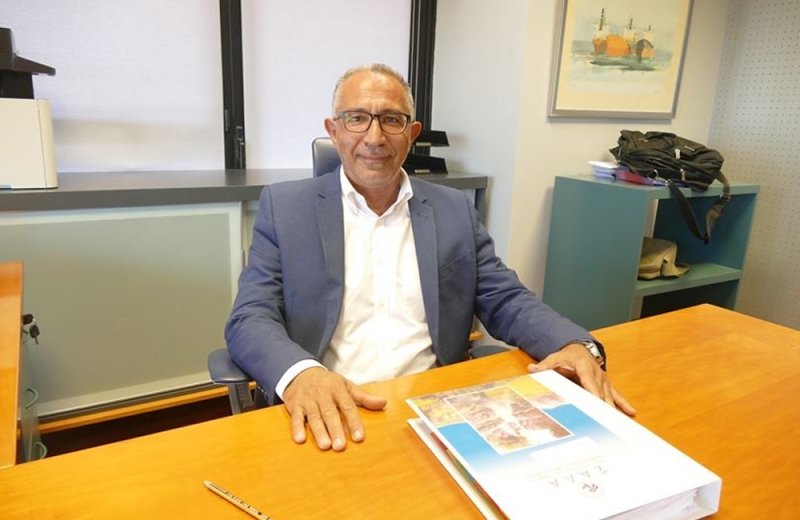 The large anti-flood project in the center of Limassol aims to protect the area of ​​the medieval Castle of the city and Independence Street, the most commercial street in Limassol, said to Politis 107.6 and 97.6 Giannis Tsouloftas, General Manager of the Sewerage Association of Limassol. ), in the show "Morning Inspection" of Politis 107.6 and 97.6. Mr. Tsouloftas described it as an extremely important project, as the aim is to end the long history of Limassol with the floods.
Asked to explain the reasons why this year, despite the heavy rainfall and the long winter, no floods were observed in the center of Limassol, Mr. Tsouloftas said that last year, after the floods of February 2021, the competent services had inspect and identify some problems, while some small targeted projects were designed and implemented, which gave a non-final solution, but alleviated the problem. The final solution to the problem is expected to be provided by the large flood protection project in the city center.
Construction work has already begun and the project is expected to be completed in 20 months, but there may be delays as extensive excavations have to be carried out, according to Mr Tsouloftas. The cost is estimated at 7 million euros, but there may be differences in costs, due to the fact that this is a very demanding project.
The General Manager of SALA said that innovations have been introduced in this project, while because This is also an area of ​​special archaeological interest, an archaeologist was hired, who will ensure that the antiquities are protected.
Listen to the intervention of Giannis Tsouloftas in the show "Morning Inspection" of Politis 107.6 and 97.6:
CITIZEN 107.6; MORNING INSPECTION 28 & # 8211; 03 & # 8211; 2022 GIANNIS TSOULOFTAS