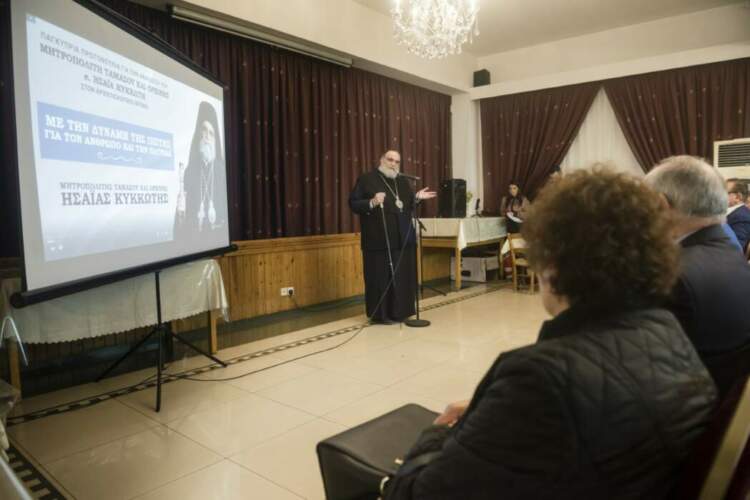 Gathering for the elevation to the Archbishopric throne of Metropolitan Tamasos, organized by the Women's Christian Associations, on Monday evening (12/12).
Download the CYPRUS TIMES APP! HERE for Android and HERE for iOS
The event took place at the Kykkos Monastery Study Center in Archangelos where a large number of women and not only welcomed Metropolitan Tamasos.
His Holiness in his speech sent the message of equality and respect for all women while emphasizing that, in its 15 years of existence, the Diocese has already done a lot for women and its actionsthese are to be expanded throughout Cyprus, with the Church of Cyprus actively standing by them.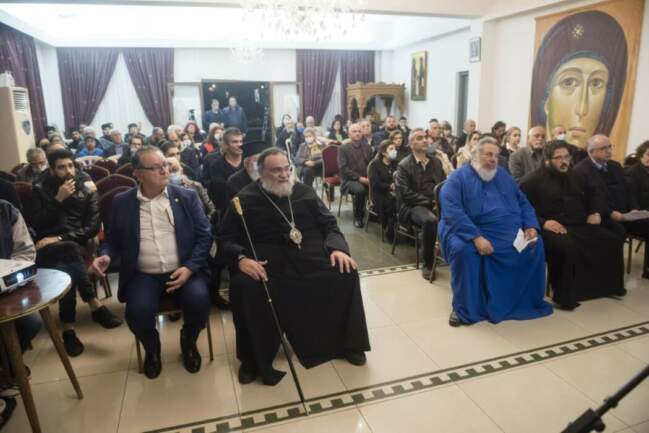 "We as a church must not allow the abuse of women, "in order to keep their house", we must intervene, inform them of their rights, we have to enter that house and save the woman from abuse. The time has passed "let her be beaten, abused, raped, mistreated to save the family. But we are breaking up the family. Do you know what mental trauma children suffer when they see their mother being shamelessly abused in their childhood? We are not saving the family. We are breaking up the family. Because when this child grows up, how will he stand on his feet with such experiences? He blames the whole world for not protecting his mother. He blames his father, his relatives, he also blames the church. Where were you father when my father was beating my mother?".