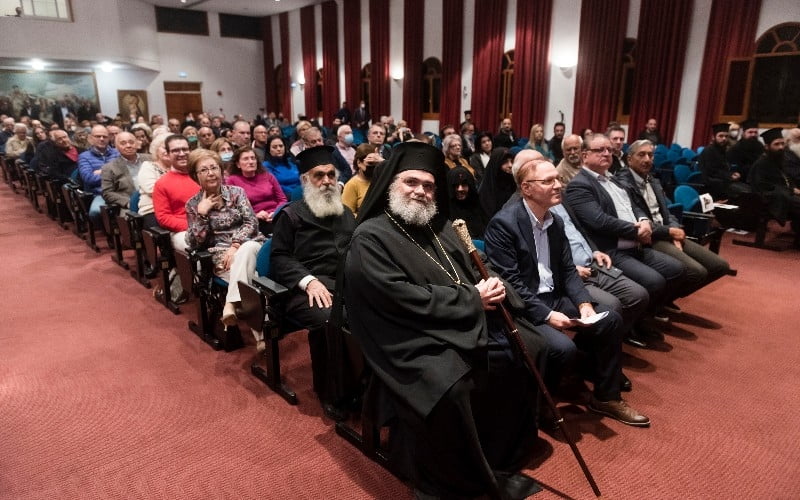 Gathering of Friends and Supporters of Metropolitan Tamasos Isaias in Nicosia – A crowd of people warmly welcomed His Holiness – He spoke about the role of the Church and the problems of the Cypriots
Download the CYPRUS TIMES APP! HERE for Android and HERE for iOS
A gathering of friends and supporters of his candidacy for the Archbishop's throne was attended on Friday evening (9/12) by Metropolitan of Tamasos and Orini Mr. Isaias Kykkotis to the Archangel.
A crowd of people warmly welcomed His Holiness and he spoke about the role of the Church, about the problems of the Cypriots, from which all evil and for the implementation program of his vision for the Church of the 21st century.
In his greeting Mr. Kypros Michaelidis, responsible for organizing, described Metropolitan Tamasos as a tireless, courageous and modern Hierarch with prudent proposals.< /p>
His Holiness, addressing those present, clearly emphasized that the first concern of the Archbishop of Cyprus is to put a spiritual brake, to try to reverse the decline of the Church. We have to find the ways, however, that can be understood by the modern man and, in order to be able to experientially inspire someone and show them the way, you must first have these qualitative characteristics and you must, quite simply, communicate with each other of.