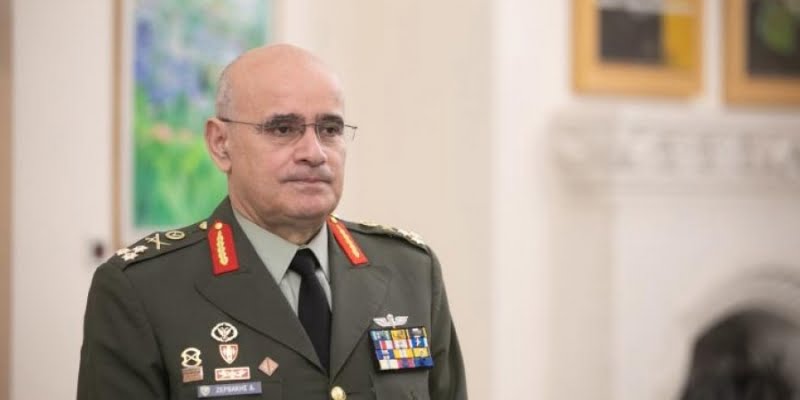 The work of the women SYOP is a struggle of high demands and expectations, said the Chief of the GEEF Lt. Gen. Demokritos Zervakis during the swearing-in ceremony of female Contracted Soldiers of the 12th Training Series, held on Thursday at the camp " Sergeant Lazarus Georgiou" in Larnaca.
​A written announcement by the National Guard states that "the swearing-in ceremony took place in the presence of their families, the Chief of the National Guard, Lieutenant General Demokritos Zervakis, political and religious authorities, as well as representatives of the police and the Fire Service".
SYOP women "after completing their basic training, they will attend the Fighter School and then, after being assigned to the Units, they will participate in the Special Specialty Schools, for specialization in the weapon systems they will serve".
The Chief of the National Guard Lt. Gen. Dimokritos Zervakis in his Order of the Day stated that the women SYOP "must feel proud that they have the honor of devoting their strength and abilities to the service of the motherland." He added that the work they undertake is a struggle of high demands and expectations and urged them to be ready to respond to it by working with dignity, responsibility, zeal and faith in the mission, constantly developing their knowledge and skills.
< p> The Chief expressed the belief that "they will fully meet the expectations of society and the state, stressing that the power of their female soul will act as a power multiplier of the high abilities they have proven to have." Finally, he welcomed them to the National Guard and wished them success in their new beginning.
Source: KYPE