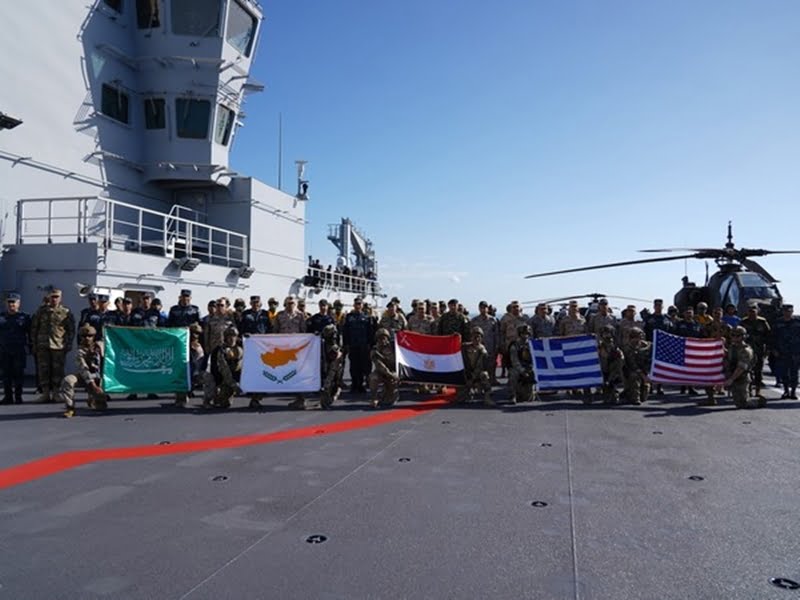 < p>"MEDUSA-12/2022" confirms the high level of cooperation with armed forces of other states, says the GEEF – See images
Download the CYPRUS TIMES APP! HERE for Android and HERE for iOS
The participation of the National Guard in this year's exercise MEDUSA, which was the largest deployment of personnel and assets in an exercise abroad, significantly contributes to increasing the operational capabilities of the participating states and confirms the excellent relationship and the high level of military cooperation that has developed between of the National Guard and the Armed Forces of these states, it is stated in a statement by the Greek Defense Ministry.
Furthermore, it is added, it reflects the wide network of partnerships developed by the National Guard in accordance with the directions of the Ministry of Defense, actively contributing to the common pursuit of ensuring security and stability in the wider region of the Eastern Mediterranean.
According to the announcement, from November 19 to 25, 2022, the multinational aeronautical exercise "MEDOUSA-12/2022" will take place in the sea area of ​​Alexandria, with the participation of aeronautical media and Special Operations Departments from Greece, Egypt, the Republic of Cyprus and Saudi Arabia Arabia while France, Germany, Romania, United Arab Emirates, Jordan, Morocco, Bahrain and Congo participated with observers. The National Guard is participating with PGY ALASIA and a Navy Command Underwater Disaster Team, an Air Force Command AW-139 A/V and a Commando Command Special Operations Team.
1 of 4