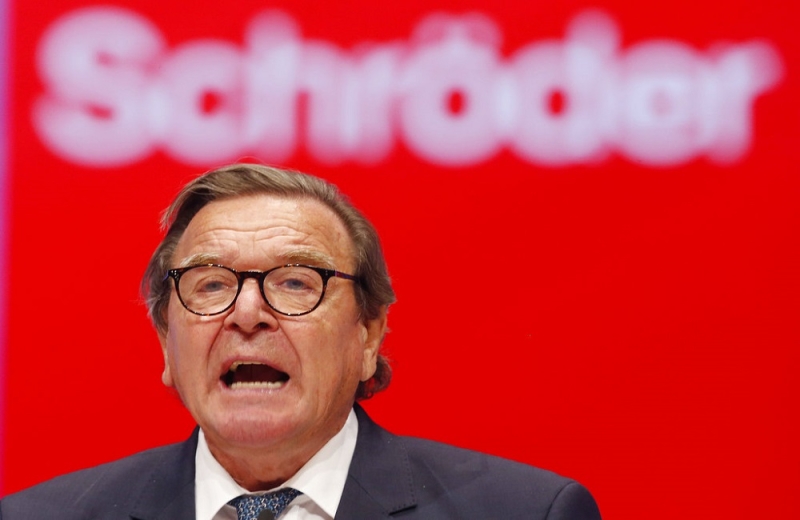 The German government plans to strip Gerhard Schroeder of the privileges he enjoys as former chancellor over his close ties to Russian President Vladimir Putin and his refusal to step down.
"It is inconceivable that taxpayers should provide him with an office," Finance Minister Christian Lindner told the Funke Group in an interview. of the state ".
The issue is likely to be discussed in the context of the 2023 budget debate, and Mr Lindner has called for a "code of honor" for former presidents and former chancellors. "In this context, we should also talk about behavioral issues," he said. In addition, former officials of this level should continue to hold office, as they still have public obligations after leaving, but these benefits should be gradually reduced, said the Minister of Finance and leader of the Liberals (FDP).
However, the leadership of the Social Democratic Party (SPD) has already called on Gerhard Schroeder to leave the party, while a disciplinary process is underway, which could lead to his expulsion. According to the German news agency dpa, more than a dozen applications have been submitted by regional SPD organizations, demanding the removal of him. once again to Mr. Schroeder, describing him as a "stubborn, old, strange man", for whom, as he said, "the bank account is more important than Germany's reputation in the world". From the podium of the CSU party in Würzburg, Mr. Zender called on the former chancellor not only to leave the SPD, but also to relinquish all his privileges.
Currently Gerhard Schroeder maintains six offices in the Federal Parliament building, which are normally staffed by seven employees. The cost of this benefit amounts to 400,000 euros per year. However, the posts are vacant at the moment, as the former chancellor's associates left him after the start of the war in Ukraine.