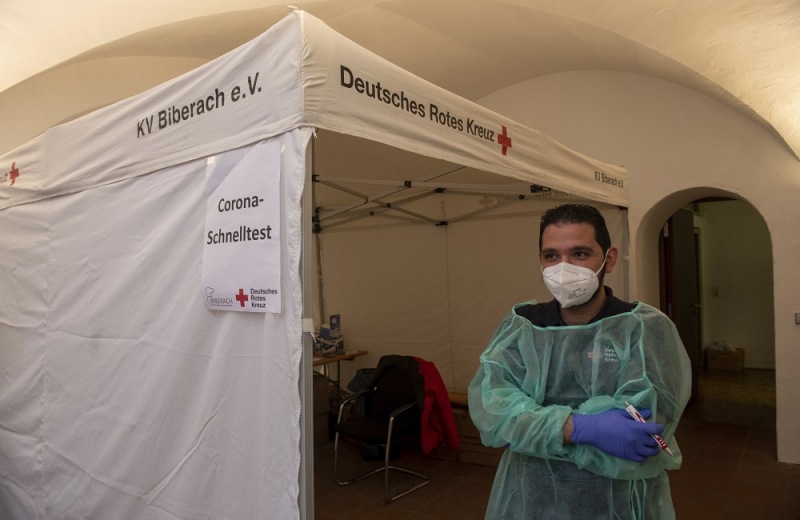 Chancellor Olaf Solz was in favor of mandatory adult vaccination and stressed that he would work hard to successfully complete the preparation of the regulation. However, he ruled out the possibility of the federal government submitting a relevant bill.
Speaking earlier in the day in the Federal Parliament, Mr Soltz said the issue of compulsory vaccination was so fundamental "that one has to follow different paths", justifying the government's decision not to submit its own proposal, but to ask MPs to submit cross-party draft laws.
"The path through cross-party movements always leads to a satisfactory political debate," he said, referring to procedures that should not be delayed. "I consider the general obligation to vaccinate necessary and I will work actively for it", he noted and added that the regulation should concern all citizens over 18 years of age and should be designed in the least bureaucratic way possible.
The Christian Union (CDU / CSU) is in favor of compulsory vaccination, but in view of the intergovernmental differences on the issue, it insists that the federal government should submit its own proposal and not shift the responsibility to the deputies. The ruling Liberal Party (FDP) is currently divided on the issue, with a group of lawmakers rejecting the introduction of the general obligation and other executives accepting only the obligation to vaccinate citizens over the age of 50.