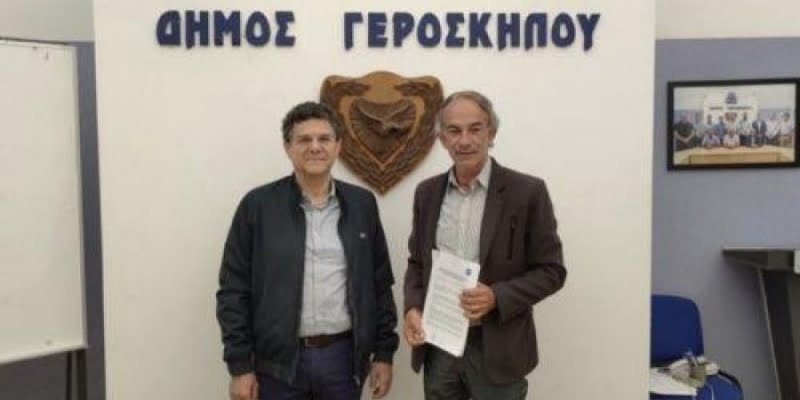 The mayor of Geroskipou, Kyriakos Chatzivasilis, mentioned the projects that have been completed or are in the process of being implemented, adding that in 2022 the Medical Center that will serve the eastern area of ​​Paphos will be completed.
In the same place, it is planned to offer social welfare services for the citizens, he added. The intersection of Archbishop Makarios with Hippokratous is a second project that has been completed in the Municipality of Geroskipou, he said while mentioning that this specific project is a forerunner of B' and C' phase of Archbishop Makarios, which will end at the Medical Center.
He also said that the roundabout of Michali Pavlidis street is in progress despite the old KEN, with the delivery expected to take two months.
He also referred to the relevant preparations made for the tendering of the core of Geroskipou, to the east of the City Hall of Geroskipou.
He also estimated that efforts will be made to build the 12 breakwaters in cooperation with the Municipality Pafos.
Mr. Hatzivasilis mentioned that they have also created two football fields in the area of ​​the sports center in order to start upgrading it.
He even talked about the effort to enrich the green space in the Municipality. and park equipment with an amount that will exceed 1 million euros.
He finally said that an effort will be made to beautify the old district of Koloni in cooperation with the Turkish Cypriot Services Management Service.