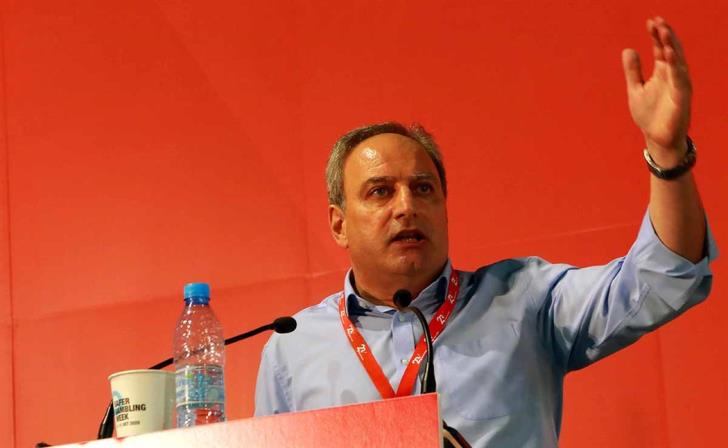 The end of the DISY government and the election of a President and a government that have a progressive program that opens prospects for the place and the people are the stakes of the upcoming presidential elections, said today the General Secretary of AKEL Stefanos Stefanou.
Mr. Stefanou was answering questions from journalists regarding AKEL's contacts with the opposition parties in view of the presidential elections, on the sidelines of today's meeting with the Minister of Trade, Energy and Industry Natasa Pileidou and the President of DEFA in the morning Nikos K. at the party offices.
Asked whether the retention of the candidacy of DIKO president Nikola Papadopoulos in the foreground after the end of the party's recent congress affects AKEL's stance, Mr. Stefanou answered that the decision of the AKEL Central Committee to avoid positioning of the parties in the discussion with DIKO, but also with other parties, regarding possible cooperation.
SEE ALSO: They put Nikolas first on the list for presidential
As he stated, based on the informal meetings that preceded between the two parties, but also the general rhetoric and attitude, it is found that "DIKO also understands the need for change in the place, that there are too many deadlocks and that it can not continue the government. We consider that this common finding is also a solid basis on which we can base any discussions and any efforts to have some cooperation ".
Regarding the general position of AKEL, Mr. Stefanou stated "we will seek meetings to fireball the ground to see if we can cooperate with the opposition parties", adding that "we want to have meetings with the Ecologists" , EDEK and with DIPA ".
AKEL, he noted, "approaches the dialogue with the opposition parties on two levels: first, to discuss possible convergences that may occur in policy pillars that are important, and at the same time, at some point, if these discussions proceed. "Naturally, we will also discuss names, because without a presidential candidate you do not hold elections."