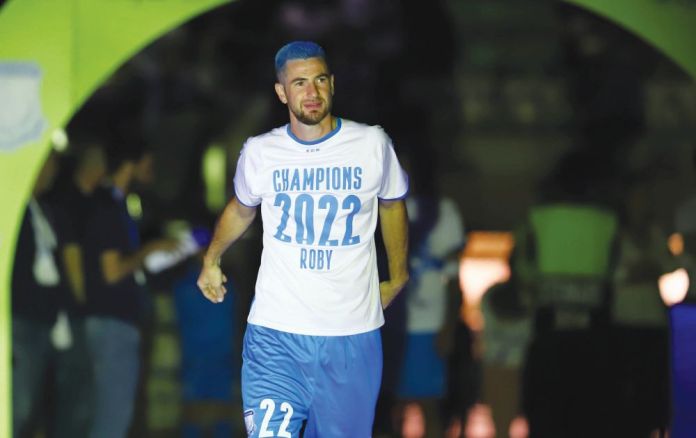 At & # 8230; The trump card of the defenders was Giannakis Giagoudakis in the long interview he gave to the "Stadium". The veteran football player of Apollon, gave an example of Roberts, whom he characterized as a leader, however he stressed that such defenders are missing from the Cypriot football. Click HERE for the full interview.
Detailed excerpts:
On Ferner you moved from the midfield to the defense. What is the biggest advantage of a defender?
"The big advantage is to know a lot of tactics, since only by placing him in the field can to solve many problems without being seen. I tell you things that the fan may not see. The smartest defenders are the ones who cut the critical passes ".
I imagine he also knows the ball…
"This is correct. Robers, for example, stands out because he plays from behind, he knows where to stand. It solves many problems just by its placement. He is basically a leader. A big problem that has existed in Cypriot football for the last 20 years is that, although the teams have good players, they do not have a leader. The leader is not necessarily the best player on the team. He is the one who will give the enthusiasm, will pull the team high. They must have something different and special… ».
Like this:
Like Loading …