POWERED BY:
00:56 Monday
June 6, 2022 INSIDER • GOAL • IN-CYPRUS • PROPERTY • CYPRUS-IS • CAREER LIKE • GOING OUT • XRYSES SYNTAGES • ACTIVE • PHILGROUP NEWS & nbsp; SOCIETY & nbsp; INSIDER & nbsp; OPINIONS & nbsp; GOING OUT & nbsp; CULTURE & nbsp; SPORTS & nbsp; AUTO & nbsp; GOOD LIFE & nbsp; USEFUL & nbsp; PRINTED EDITION & nbsp;
ΑΡΧΙΚΗΕΙΔΗΣΕΙΣΠΟΛΙΤΙΚΗΤΟΠΙΚΑΠΑΡΑΣΚΗΝΙΟMEDIAΕΛΛΑΔΑΚΟΣΜΟΣΕΠΙΣΤΗΜΗΠΡΟΕΔΡΙΚΕΣ 2023ΤΕΧΝΟΛΟΓΙΑΣΥΝΕΝΤΕΥΞΕΙΣΧΡΥΣΕΣ ΕΤΑΙΡΕΙΕΣΚΟΙΝΩΝΙΑΕΙΔΗΣΕΙΣΚΥΠΡΟΣ ΤΟΥ ΧΘΕΣΑΝΑΓΝΩΣΤΗ ΕΧΕΙΣ ΛΟΓΟΕΠΙΣΤΟΛΕΣΣΥΝΕΝΤΕΥΞΕΙΣΔΗΜΟΦΙΛΗ ΣΤΟ INTERNETVIDEOSΑΦΙΕΡΩΜΑΤΑADVERTORIALINSIDERΕΠΙΧΕΙΡΗΣΕΙΣΚΥΠΡΟΣBRAND VOICECAPITALFORBESBLOOMBERG OPINIONΠΡΩΤΑΓΩΝΙΣΤΕΣΚΑΥΤΗ ΓΡΑΜΜΗΧΡΥΣΕΣ ΕΤΑΙΡΕΙΕΣΚΑΡΙΕΡΑΑΠΟΨΕΙΣΑΡΘΡΑ ΣΤΟΝ "Φ"ΠΑΡΕΜΒΑΣΕΙΣ ΣΤΟΝ "Φ"ΤΟ ΜΗΝΥΜΑ ΣΟΥ ΣΚΙΤΣΑΟ ΚΟΣΜΟΣ ΤΟΥ TWITTERGOING OUTTHINGS TO DOCINEMAΜΟΥΣΙΚΗΕΣΤΙΑΤΟΡΙΑBAR/CAFETV ΟΔΗΓΟΣΤΗΛΕΟΡΑΣΗΠΟΛΙΤΙΣΜΟΣΚΥΠΡΟΣΚΟΣΜΟΣΚΡΙΤΙΚΕΣΕΚΔΗΛΩΣΕΙΣΠΡΟΣΩΠΑΑΘΛΗΤΙΚΑΠΟΔΟΣΦΑΙΡΟΜΠΑΣΚΕΤΠΑΡΑΣΚΗΝΙΑΕΛΛΑΔΑΔΙΕΘΝΗΑΛΛΑ ΣΠΟΡΑΠΟΨΕΙΣΣΚΙΤΣΟVIDEOSAUTOΝΕΑΠΑΡΟΥΣΙΑΣΗΑΠΟΣΤΟΛΕΣΑΓΩΝΕΣΚΑΛΗ ΖΩΗΥΓΕΙΑΔΙΑΤΡΟΦΗΕΥ ΖΗΝΑΣΤΡΑΧΡΥΣΕΣ ΣΥΝΤΑΓΕΣΣΥΝΤΑΓΕΣ ΣΕΦΒΗΜΑ ΒΗΜΑΧΡΗΣΙΜΑΦΑΡΜΑΚΕΙΑΓΙΑΤΡΟΙΑΕΡΟΔΡΟΜΙΑΛΙΜΑΝΙΑΤΗΛΕΦΩΝΑΟΠΑΠΚΑΙΡΟΣΣΥΝΑΛΛΑΓΜΑΛΑΧΕΙΑAPPSΠΡΟΣΦΟΡΕΣΕΝΤΥΠΗ ΕΚΔΟΣΗ ΠΟΛΙΤΙΚΗΤΟΠΙΚΑΠΑΡΑΣΚΗΝΙΟMEDIAΕΛΛΑΔΑΚΟΣΜΟΣΕΠΙΣΤΗΜΗΠΡΟΕΔΡΙΚΕΣ 2023ΤΕΧΝΟΛΟΓΙΑΣΥΝΕΝΤΕΥΞΕΙΣΧΡΥΣΕΣ ΕΤΑΙΡΕΙΕΣ ΕΙΔΗΣΕΙΣΚΥΠΡΟΣ ΤΟΥ ΧΘΕΣΑΝΑΓΝΩΣΤΗ ΕΧΕΙΣ ΛΟΓΟΕΠΙΣΤΟΛΕΣΣΥΝΕΝΤΕΥΞΕΙΣΔΗΜΟΦΙΛΗΣΤΟ INTERNETVIDEOSΑΦΙΕΡΩΜΑΤΑADVERTORIAL ΕΠΙΧΕΙΡΗΣΕΙΣΚΥΠΡΟΣBRAND VOICECAPITALFORBESBLOOMBERG OPINIONΠΡΩΤΑΓΩΝΙΣΤΕΣΚΑΥΤΗ ΓΡΑΜΜΗΧΡΥΣΕΣ ΕΤΑΙΡΕΙΕΣΚΑΡΙΕΡΑ ΑΡΘΡΑ ΣΤΟΝ "Φ"ΠΑΡΕΜΒΑΣΕΙΣ ΣΤΟΝ "Φ"ΤΟ ΜΗΝΥΜΑ ΣΟΥ ΣΚΙΤΣΑΟ ΚΟΣΜΟΣ ΤΟΥ TWITTER THINGS TO DOCINEMAΜΟΥΣΙΚΗΕΣΤΙΑΤΟΡΙΑBAR/CAFETV ΟΔΗΓΟΣΤΗΛΕΟΡΑΣΗ ΚΥΠΡΟΣΚΟΣΜΟΣΚΡΙΤΙΚΕΣΕΚΔΗΛΩΣΕΙΣΠΡΟΣΩΠΑ ΠΟΔΟΣΦΑΙΡΟΜΠΑΣΚΕΤΠΑΡΑΣΚΗΝΙΑΕΛΛΑΔΑΔΙΕΘΝΗΑΛΛΑ ΣΠΟΡΑΠΟΨΕΙΣΣΚΙΤΣΟVIDEOS ΝΕΑΠΑΡΟΥΣΙΑΣΗΑΠΟΣΤΟΛΕΣΑΓΩΝΕΣ ΥΓΕΙΑΔΙΑΤΡΟΦΗΕΥ ΖΗΝΑΣΤΡΑΧΡΥΣΕΣ ΣΥΝΤΑΓΕΣΣΥΝΤΑΓΕΣ ΣΕΦΒΗΜΑ ΒΗΜΑ ΦΑΡΜΑΚΕΙΑΓΙΑΤΡΟΙΑΕΡΟΔΡΟΜΙΑΛΙΜΑΝΙΑΤΗΛΕΦΩΝΑΟΠΑΠΚΑΙΡΟΣΣΥΝΑΛΛΑΓΜΑΛΑΧΕΙΑAPPSΠΡΟΣΦΟΡΕΣ ΕΠΙΧΕΙΡΗΣΕΙΣ ΚΥΠΡΟΣ BRAND VOICE CAPITAL FORBES BLOOMBERG OPINION ΠΡΩΤΑΓΩΝΙΣΤΕΣ ΚΑΥΤΗ GOLDEN CAREER COMPANIES
EXCLUSIVE COOPERATION
TOGETHER WITH
Powered by
Next Previous Giannis Larios: Dynamic entry of Viva Wallet in Cyprus HOME • INSIDER • ECONOMY • Giannis Larios: Dynamic entry of Viva Wallet in Cyprus
& nbsp & nbspInterview: Chrysanthos Manolis & nbsp; & nbsp;
Interview with Giannis Larios, Senior VP, Strategy & amp; Business Development of Viva Wallet Group
Viva Wallet started from a start-up in Greece and is now a pan-European payment service technology provider, with a banking license and physical presence in 24 European countries, including Cyprus. According to Senior VP, Strategy & amp; Business Development of Viva Wallet Group, Giannis Lario, who answered questions from "Phileleftheros", today the company is the neobank with the largest footprint in Europe. It started from a group of 5 people, led by its founder, Haris Karonis, and developed into a group that by the end of the year will have more than 1000 executives in Europe. Today, Viva Wallet is on a path of significant growth in the Cyprus market. As Mr. Larios explains, he made the strategic decision to create a very strong payment team in Cyprus, collaborating with Haris Xenofontos, a long-time executive in the banking sector, who has taken on the role of Director of Global Strategic Partnerships. Europe. "Haris, together with even more executives in Cyprus, is already forming a local technology hub, which will be a springboard for us to provide payment services to customers all over Europe", notes Mr. Larios.
Penetration in the Cypriot market
– What is the relationship of Viva Wallet with the Cypriot market? When did it start, how is it evolving and how was it received by the Cypriot companies and the wider public that trades financially? & nbsp; We are on a path of significant growth in the Cyprus market. On the one hand, Viva Wallet payment services, the ease of tap-on-phone card acceptance through any Android smartphone, the fully digital activation of IBAN accounts, as well as dozens of payment methods, have already offered significant benefits to many Cypriot companies of all types. More and more people are taking advantage of Viva Wallet's amazing payment capabilities to gain a competitive edge in their day-to-day operations. We already see that many business executives have realized that digital payments are not just the acceptance of a card at the counter or cash register, but ultimately an important element in making the best of many aspects of day-to-day operations. In a very short period of time from today, it will not be an exaggeration to say that in Cyprus the companies that embrace the cutting-edge technologies of Viva Wallet in payments, from those that are attached to old methods, will be distinct and will stand out on a daily basis. of past decades. & nbsp;
In addition, in addition to the dynamic entry of Viva Wallet in the market of Cyprus, we utilize the experienced human resources that exist on the island. We made the strategic decision to create a very strong payment team in Cyprus, in collaboration with Haris Xenofontos, a long-time executive in the banking sector, who has taken on the role of Director of Global Strategic Partnerships for Europe. Harris together with even more executives in Cyprus is already forming a local technology hub, which will be a springboard to provide payment services to customers throughout Europe. The Cypriot market has highly trained engineers that we want to welcome into our team, precisely because we share the same views on the value of technological innovation. & Nbsp; & nbsp;
Giannis Larios
– Did you need to be licensed by a Cypriot Authority for your work in Cyprus? & nbsp; Viva Wallet provides payment services throughout Europe, utilizing e-money and credit institution licenses obtained under the European Directives (PSDII). As you know, PSDII does not require licensing to be done separately in each European country. However, Viva Wallet, in order to be able to enrich the package of payment services it provides in each of the 24 countries of Europe that operates, with accounts that have a local IBAN, by clearing accounts in the local currency in each country, by providing a large numerous local payment methods and with the issuance of local cards, created everywhere in each country and from a physical branch. Thanks to this local branch, Viva Wallet has joined the financial system in each of the 24 countries, as a local member. In this way, it can very effectively provide everything a local business needs, thanks to the advanced technologies it uses and develops itself. Due to this strategy, we also have a local branch in Cyprus and therefore direct cooperation with the Cypriot authorities. & Nbsp;
What it offers and to whom
– In your opinion, what are the advantages that the utilization of Viva Wallet services offers to your customers? Which services offered by traditional banking institutions are not provided by your company? & nbsp; Viva Wallet brings to Cypriot companies advanced, technologically innovative, electronic payment services, the ability to accept cards in online and physical stores, a Cypriot IBAN account, the ability to issue debit corporate cards. The mere mention of the services with titles, however, does not give their full scope. Viva Wallet has developed cutting-edge technologies, utilizing its own know-how. Each of the above services is much simpler, faster, more efficient and safer compared to what they know to date.
Indicatively, a small or large Cypriot company can register in a few minutes electronically in the services of Viva Wallet and obtain a Cypriot IBAN for the service of payment cards. It can accept payments for all international cards (Visa, Mastercard, American Express, Diners, Discover, etc.) but also for dozens of local countries (bancomat, bancontact, sofort, cartes bancaire), which are widely used by European visitors to the country . Cypriot companies can use the services both in their online stores practically, without having to write code, while in their physical stores they can even use Android tablets or smartphones to accept all these payments. All these technologies have been created directly by Viva Wallet, without the mediation of third parties, and work in the most modern infrastructure on the cloud (MS-Azure). It is obvious that this brings significant benefits to the speed of transactions, security, but also to the service of the end customer.
And this is just the beginning! For example, the acceptance of cards may continue even when for some reason the business is disconnected from the Internet. But the customer will not understand anything! Or as another example, restaurants and hotels or even retail stores or couriers can accept payments with any card everywhere, without having to buy additional terminals, just using only existing smartphones. At the same time, in every online store of a Cypriot company there is the possibility of payment by direct checkout through the bank and in fact on much better terms! & Nbsp;
In the case of large companies, we operate as Consultants and provide "embedded banking services", utilizing payment technologies as a tool that changes for the better the operation of the company or even the workflows of their daily lives. We have partners who have saved thousands of man-hours, avoiding wasting time and resources, simply because we have automated their day-to-day operations with Viva Wallet payment technologies. For example, we relieved large customers of the hassle of keeping separate paper receipts by incorporating this information into their receipts. We have hundreds of practical examples in medium and large companies, which prove that the changes brought about by the cooperation with Viva Wallet, have a very positive impact on their internal operation, but also on the satisfaction of their customers.
Utilizing the banking license that Viva Wallet has and starting from Greece, we also proceed to the provision of small working capital to small businesses, based on the profile of transactions that they already have through the cards. So the situation is great for a company in Cyprus to start its cooperation with Viva Wallet today, and to enjoy dozens of benefits in terms of long-term efficiency.
Services like these are provided uniformly in 24 European countries. Therefore, if a Group has a presence outside Cyprus, it will be supported everywhere, avoiding multiple providers, multiple hassle, and unrelated information about its payments, as it has today. Viva Wallet is the technologically innovative payment partner of every business, both for Cyprus and throughout Europe.
Given the package of payment services and working capital, the only thing we do not provide compared to traditional banks in Businesses are investment products and some specific credit products. & nbsp;
– How is the direct and effective communication of your customers with the company ensured, regardless of place of origin or language? & nbsp; In each of the 24 markets where we have a presence, there is a local team that maintains direct contact with customers in the customer's language. The response is immediate and effective. The same goes for Cyprus. Our team is based in Nicosia and has direct contact with the local business community, and we are now considering expanding our presence in Limassol.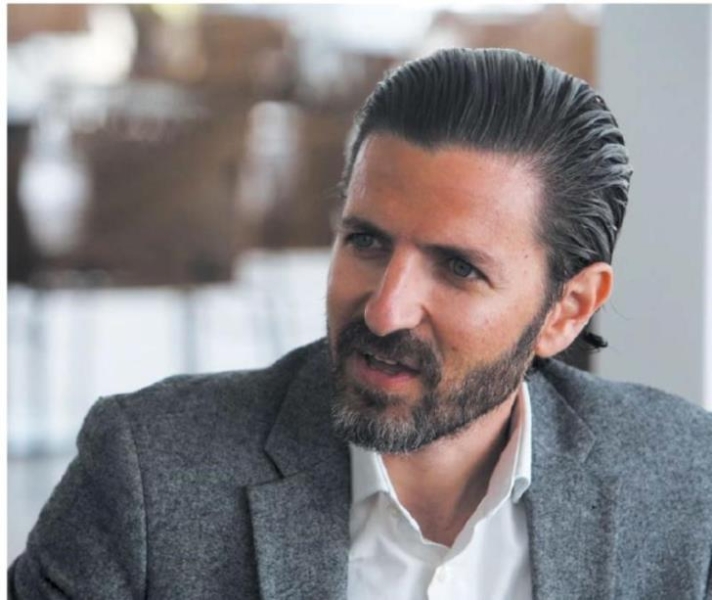 Haris Xenofontos, a long-time executive in the banking sector, assumes the position of Director of Global Strategic Partnerships for Europe at Viva Wallet.
Control by the Central Bank b>
– Many customers of traditional banking institutions feel safe from the existence of physical stores, physical employees and managers, where they can turn for cooperation, assistance, information. How do you as a new type of electronic banking ensure the security and reliability of transactions made through your services? & nbsp; There is no question of security and reliability levels. The protocols we follow are very strict and exceed the contractual obligations of a banking institution. Our infrastructure is the most advanced in Europe, while electronic communication is more direct and 24 hours a day. Also, do not forget that we are controlled by the Central Bank of each country, while we have a specialized team in every market at the disposal of our customers. The real dilemma is whether a company wants to follow the pace and trends of the time, to increase its own customer base and serve its business goals more efficiently and effectively, or whether it wants to stay connected to a sluggish traditional bank scheme. After all, we are in 2022! Visiting a bank branch can no longer solve the complex problems of a business's payments. Every small or large business is looking for a payment partner who will provide solutions and not a counter to tell their pain and wait for a response, through a bureaucratic process, after a few days or maybe weeks.
– Who are the potential customers of Viva Wallet? Do you focus mainly on business and commerce or do you also penetrate the broad circle of consumers? & nbsp; We address businesses of all sizes and industries looking for ways to improve their trading processes, while also benefiting from banking services tailored to their size and business. Viva Wallet provides consumer services directly only in Greece, as it focuses on businesses throughout Europe. However, there are consumer payment services, such as business e-wallets, meal vouchers, BNPL services, that are in the realm of the payment services we actually provide, precisely because they improve the services and payment capabilities of our client companies. & nbsp;
More "invisible" payments coming soon
– How do you outline the future in banking? How likely is it that electronic payments and other related services will ultimately be provided by large commercial companies, sellers in general? & nbsp; What you describe correctly is what we call "embedded banking services". That is, large companies and large marketplaces that work with thousands of merchants, will be able to provide -through their cooperation with Viva Wallet- & nbsp; IBAN accounts, payment services, card acceptance, and even a small working capital to their partners. In this way, they will make the links with the smaller traders of their ecosystem very strong, providing services of exceptional utility for their sustainability and operation. We are already in an era where we at Viva Wallet provide these services to such large customers and marketplaces and in a few months you will see a new payment era developing. In this new dynamic era, payments will become more "invisible" and will be integrated into all services or trade seamlessly, providing exceptional convenience and control to the end customer and business. & nbsp; At Viva Wallet we have the unique combination of a software house that creates cutting-edge technologies in payments and credit products, but which has all the necessary licenses to put them into practice throughout Europe. This combination puts us in the forefront of being able to co-shape the future of electronic payments in collaboration with our partner companies. & Nbsp;
Collaboration with JP Morgan and the prospects
– We understand, Mr. Lario, that your collaboration with JP Morgan has made sense. Explain to us what this partnership consists of and what prospects it opens for Viva Wallet and its customers.
The announcement of the cooperation – which is of course under the approval of the Regulatory Authorities – attracted the interest of domestic and international media. According to the statements of its leaders, JP Morgan considered that we have the best technology platform in all of Europe, after a wide evaluation it carried out. This reality combined with Viva Wallet's broad, pan-European footprint, but also the company's strategic focus and talents were the factors that led the world's largest bank to invest in our vision, without any willingness to change the business plan that we are already following! It was another "vote" of absolute confidence in the capabilities and prospects of Viva Wallet, which is now the first Greek "unicorn", as are the start-ups whose valuation exceeds € 1 billion. Of course, the valuation of the Viva Wallet already significantly exceeds these levels, so the title of "unicorn" is just a station that we have already surpassed, and we are moving forward. The benefits of this cooperation are of course twofold. JP Morgan's investment will fuel our future plans, consolidating us in Europe, contributing to the significant expansion of our team with an emphasis on specialist developers and the development of new technologies. On the other hand, JP Morgan, according to what it has stated in the media, is now acquiring a strategic partner in the framework of its strategic goal for the approach of European companies, but also the opportunity to transfer our innovative solutions, such as Tap-on -Phone, in the American market.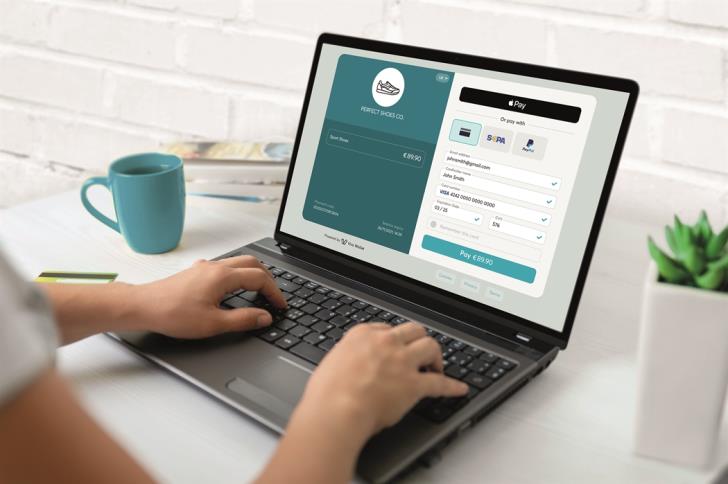 From the group of 5 people in Greece, to the thousand executives all over Europe
– Tell us, Mr. Lario, about the history of the creation of Viva Wallet, its expansion to 24 European countries and your plans for the future. & nbsp; Viva Wallet has evolved from a start-up to a pan-European payment service provider with a banking license. It started from a group of 5 people, led by its inspiring founder, Haris Karonis, and developed into a team that by the end of the year will have more than 1000 executives in Europe. Viva Wallet started in 2000 as a software house that mainly served banks. It then utilized PSD1, the European payment directive, and since 2011 has obtained the first payment service provider license in Greece. Building on its technological innovation and the know-how it had already acquired, it has evolved into a new dynamic payment service provider. In the meantime and until the acquisition of the license, Viva Wallet also developed, through its subsidiary, a very successful activity in other areas related to electronic transactions, creating the largest platform for tickets for spectacles and events in Greece (viva.gr), as well as e-travel agency services.
Since 2014, Viva Wallet has acquired its own e-money license and designed and implemented its European payment strategy, on its own technology built on Azure since 2017. A key component of our strategy was that we would develop our own payment technology, so that we are at the forefront, while we made all the connections with the card schemes (Visa, Mastercard, etc.) directly, without the mediation of any third party. This strategy for complete control of the entire value chain of payments, without third parties, has given us amazing advantages in combining services, offering business card acceptance with an invoice of up to 0% and having services fully adapted to each local market. of Europe. And all this maximizing the security of transactions and the ability to develop them as much as we want each time, thanks to the scaling capabilities provided by MS Azure.
Although we started focusing on consumers, very quickly Our interest turned to business and our activity went beyond the Greek borders. England and Belgium were the first countries where we successfully implemented the development model designed by the company. We set up physical branches (offices), connected to local payment systems, local payment methods, acquired a local sales network and created new customers everywhere. We followed this strategy in the other markets of Europe, reaching 24 countries in two years. Today we are the neobank with the largest footprint in Europe. & Nbsp;