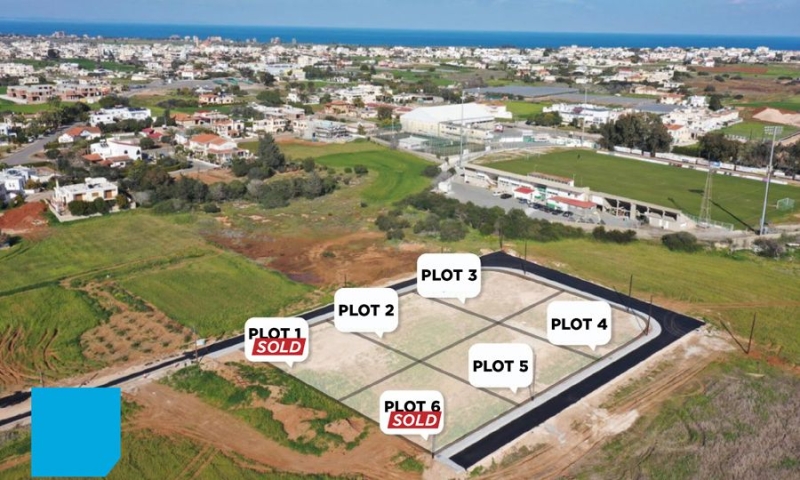 If you are interested in a plot of land in a privileged area of ​​Cyprus, very close to the touristic heart of the island but at the same time in a quiet and beautiful environment then you should contact Giovani Homes immediately.
The long-established company provides plots of land in an excellent location, ideal for families looking for a quiet and privileged place to live in Deryneia. Of the 6 plots in total, two have already been sold. The prices of the remaining 4 are as follows: Plot no. 2: €92.925 + VAT, Plot no. .3: 93.100 + VAT, Plot no. 4: 93.100 + VAT, Plot no.5: €92 .925 + VAT. For reservations€5,000 only. For more information on 800 300 03.
With an area of ​​500 m2 and above, the plots are in a beautiful location and very close to all necessary services, such as schools, supermarkets, shops, sports facilities and also on the road network.
The characteristics of the plots make them ideal for the construction of luxury homes and it is also very important that their owners can benefit from the Housing Scheme for the Revitalization of Mountainous, Critical and Disadvantaged Areas.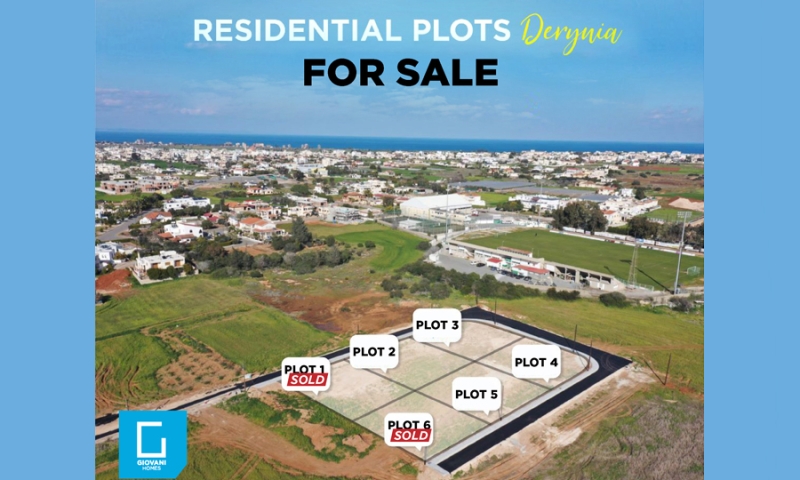 A few words about Giovani Homes.
Giovani Homes is a construction company active in the competitive real estate market in Cyprus, standing out thanks to its dedication to quality and emphasis on innovation while creating dream homes since 1986. The company is currently the largest employer on the south-east coast of Cyprus. It has successfully delivered over 5000 homes while currently constructing over 20 projects. Its aim is to offer quality constructions of high safety standards to its customers. In addition, it has been supporting the local community for over 33 years and has a staff of 250 highly qualified staff. Its rich portfolio includes demanding luxury real estate construction and renovation projects. According to the latest research, the company holds an impressive market share of 14.4% while it is the first company in Cyprus to receive certificates in the following three areas:
ISO > 9001 – Quality
ISO 14001 – Environment
OHSAS 18001 – Health and Safety