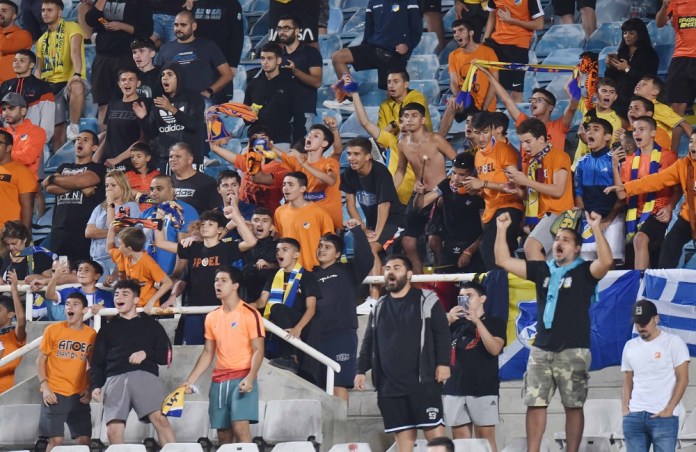 From the moment their team set its own record with the unbeaten streak (17), APOEL's friends want to achieve their own record, breaking this year's performance in the match Omonia & # 8211; APOEL with 10,619 tickets! In a & # 8217; round, hosted by APOEL, 9,384 tickets were sold. Then, remember, we had the fog stop and then to a new date where the number of tickets dropped to 8,671.
High demand & # 8230;
The tickets for Sunday's derby with the champion Apollo have already been released and their demand is very high. Especially for the south stand of the voice and the pulse, where the price is lower (10 general, 5 student, 1 child), the tickets are sold out. However, the traffic for the west and east stands is also very good, so the number of 11,000 tickets is not unreal. Note that Apollon will have about 2,000 tickets available.
First training & # 8230;
After the triumph over AEK and the two-day break it offered to the players Sofronis Augustis, today we will have a resumption of training. The four training sessions that will precede the derby will be extremely interesting, as it will clarify which players will be in the mission and which will not.
The case of Kingsley Sarfo is of special interest, who will unexpectedly trained on Friday. If all goes well and the virtuoso midfielder follows the program normally, then he will have a good chance of coming back.
Like this:
Like Loading …