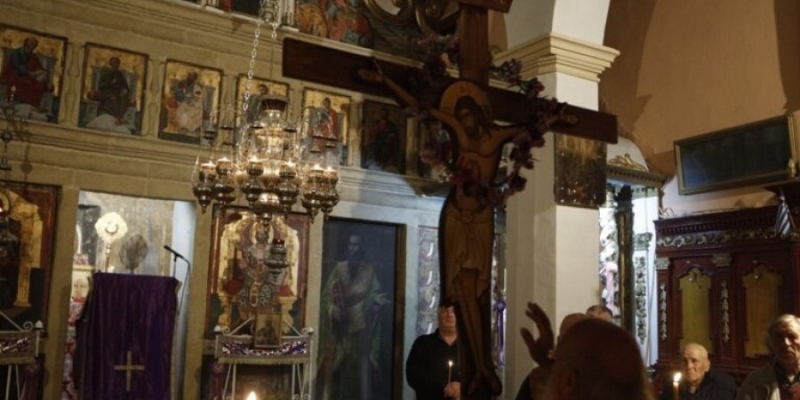 Good Friday. The climax of the Divine Drama, the Crucifixion and the burial of Jesus Christ, the supreme moment of God's sacrifice for man.
In the holy temples, the Great Hours are sung, followed by Vespers of the Great Friday. The Crucified One is removed from the cross and his place in front of the sanctuary is taken by the decorated Epitaph.
In the afternoon, the liturgy of Holy Saturday is sung.
"Life in the grave. O Christ, and Angels, the soldiers were astonished, and "Ai gennea passi hymnon your burial" the three stanzas of the eulogies of the Epitaph Lamentation accompany Jesus in his short descent into Hades.
The eulogies are repeated during the Epitaph's procession with the leading verses the lament of the Virgin Mary and "Oh my sweet ear, sweet my child, where is your beauty?
During the day, the custom requires the faithful to worship the epitaph in seven different churches.
Also read: There is a noticeable increase in temperature- The forecast until Easter Monday