POWERED BY:
01:53 Saturday
30 April 2022 INSIDER • GOAL • IN -CYPRUS • PROPERTY • CYPRUS-IS • KARIERA LIKE • GOING OUT • XRYSES SYNTAGES • ACTIVE • PHILGROUP ΕΙΔΗΣΕΙΣ & nbsp; SOCIETY & nbsp; INSIDER & nbsp; OPINIONS & nbsp; GOING OUT & nbsp; CULTURE & nbsp; SPORTS & nbsp; AUTO & nbsp; GOOD LIFE & nbsp; USEFUL & nbsp; PRINTED EDITION & nbsp;
ARCHIKIEIDISEISPOLITIKITOPIKAPARASKINIOMEDIAELLADAKOSMOSEPISTIMIPERIVALLONTECHNOLOGIASYNENTEFXEISCHRYSES ETAIREIESKOINONIAEIDISEISKYPROS OF CHTHESANAGNOSTI HAVE LOGOEPISTOLESSYNENTEFXEISDIMOFILI IN INTERNETVIDEOSAFIEROMATAADVERTORIALINSIDEREPICHEIRISEISKYPROSBRAND VOICECAPITALFORBESBLOOMBERG OPINIONPROTAGONISTESKAFTI GRAMMICHRYSES ETAIREIESKARIERAAPOPSEISARTHRA IN "F" INTERVENTION IN "F" MESSAGE YOUR SKITSAO WORLD TWITTERGOING OUTTHINGS TO DOCINEMAMOUSIKIESTIATORIABAR/CAFETV ODIGOSTILEORASIPOLITISMOSKYPROSKOSMOSKRITIKESEKDILOSEISPROSOPAATHLITIKAPODOSFAIROMPASKETPARASKINIAELLADADIETHNIALLA SPORAPOPSEISSKITSOVIDEOSAUTONEAPAROUSIASIAPOSTOLESAGONESKALI ZOIFGEIADIATROFIEF ZINASTRACHRYSES SYNTAGESSYNTAGES SEFVIMA VIMACHRISIMAFARMAKEIAGIATROIAERODROMIALIMANIATILEFONAOPAPKAIROSSYNALLAGMALACHEIAAPPSPROSFORESENTYPI EDITION POLITIKITOPIKAPARASKINIOMEDIAELLADAKOSMOSEPISTIMIPERIVALLONTECHNOLOGIASYNENTEFXEISCHRYSES COMPANIES EIDISEISKYPROS OF CHTHESANAGNOSTI HAVE LOGOEPISTOLESSYNENTEFXEISDIMOFILI THE INTERN ETVIDEOSAFIEROMATAADVERTORIAL EPICHEIRISEISKYPROSBRAND VOICECAPITALFORBESBLOOMBERG OPINIONPROTAGONISTESKAFTI GRAMMICHRYSES ETAIREIESKARIERA ARTICLES IN "F" INTERVENTION IN "F" MESSAGE YOUR SKITSAO WORLD OF TWITTER THINGS TO DOCINEMAMOUSIKIESTIATORIABAR/CAFETV ODIGOSTILEORASI KYPROSKOSMOSKRITIKESEKDILOSEISPROSOPA PODOSFAIROMPASKETPARASKINIAELLADADIETHNIALLA SPORAPOPSEISSKITSOVIDEOS NEAPAROUSIASIAPOSTOLESAGONES YGEIADIATROFIEF ZINASTRACHRYSES SYNTAGESSYNTAGES SEFVIMA STEP FARMAKEIAGIATROIAERODROMIALIMANIATILEFONAOPAPKAIROSSYNALLAGMALACHEIAAPPSPROSFORES ENTERPRISES LTD BRAND VOICE CAPITAL FORBES BLOOMBERG OPINION PROTAGONISTS HOT LINE GOLDEN CAREER COMPANIES
EXCLUSIVE COOPERATION
TOGETHER WITH
Powered by
Next Google searches for Cyprus reached 1.5 million per week HOME • INSIDER • CYPRUS • Google searches for 1.5 million per week reached …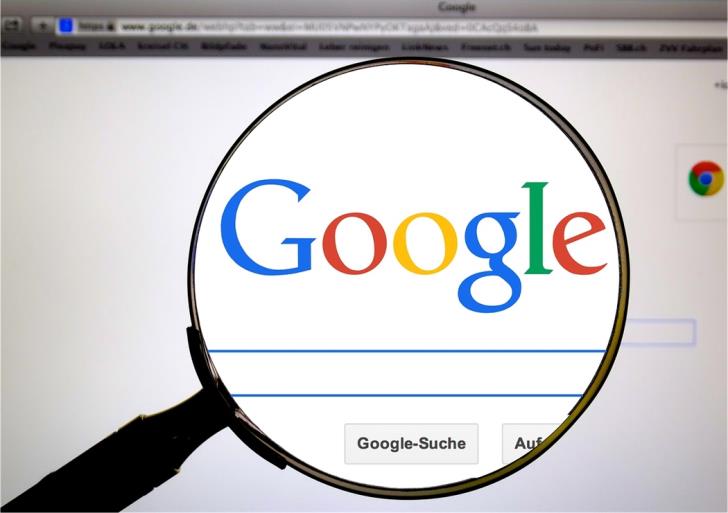 Messages of optimism for the tourist season, despite the difficulties in the middle of the war in Ukraine, were sent by the Deputy Minister of Tourism Savvas Perdios from the podium of the exhibition Travel 2022, an exhibition that reopened its gates after two years of absence due to the health crisis .
In particular, speaking at the opening of the exhibition, Savvas Perdios stressed that despite the difficulties, & nbsp; he wants everyone to feel courage and strength. "Yes, it will be a difficult year, but it will not be a disaster," he saidHe referred to the data on searches for Cyprus on Google, saying that from January to April, searches for the island are 10% higher compared to the corresponding period of 2019. "And this is after the decrease "We had from Ukraine and Russia," he said.
"Therefore, after removing this market from Cyprus, we see a 10% increase in Google searches for Cyprus compared to 2019", said Mr. Perdios and added: "In April we had 1.5 million searches for Cyprus Cyprus per week, this is higher than Google searches in 2019 in August. "
Mr. Perdios acknowledged that these are important statistics, to add that" this does not mean that we have a better season than 2019 ".
"No, it is not what I said, what I said is that there is a lot of pending demand and a lot of interest for Cyprus. It is up to us to ensure that we work together and achieve a better season than many expected. "Contrary to what many expected, I am happy to say that we are improving what Cyprus is, who we are and our product, and that is why we have the greatest demand for Cyprus," he said.
The Ambassador of Greece to Cyprus, Ioannis Papameletiou, also sent optimistic messages. "After two difficult years due to the coronavirus pandemic and its negative effects on tourism, better days are ahead of us," he said. with arrivals from other destinations, but stressed that "Cyprus and Greece have comparative advantages and all the ability to present a tourist product that is attractive and very competitive."
He referred to the tourist flows from Cyprus to Greece, saying that in 2019 the visitors from Cyprus amounted to almost 800,000, twice as many as in 2011. As he said, the tourist flows from Cyprus to Greece in the last decade have contributed to the Greek economy more than € 3 billion. He finally expressed the hope that the Cyprus-Greece sea connection, which returns after 20 years, will contribute to the visits between the two countries.
The Secretary-General of the European Association of Travel Agents and Tour Organizers (ECTAA) Eric Dresin, who was invited to the canceled 2020 report, said the industry was re-launching today and that trends were to be done at the last minute. "But as if I was traveling to Cyprus yesterday, the plane was full," he said. He stressed that we can not envision tourism as in the past and referred to the trends for digital transformation and sustainable tourism.
Finally, Vassilis Stamataris, President of the Association of Travel Agents, said that this report does not took place for two years after 23 years of continuous presence.
"The last two years have kept us away, two very difficult years not only for us but for the whole world, but the travel agents are back, exactly "We have always been here to do the best for travelers and the industry," he said.
KYPE