POWERED BY:
07:48 Saturday
23 April 2022 INSIDER • GOAL • IN-CYPRUS • PROPERTY • CYPRUS-IS • CAREER LIKE • GOING OUT • XRYSES SYNTAGES • ACTIVE • PHILGROUP NEWS & nbsp; SOCIETY & nbsp; INSIDER & nbsp; OPINIONS & nbsp; GOING OUT & nbsp; CULTURE & nbsp; SPORTS & nbsp; AUTO & nbsp; GOOD LIFE & nbsp; USEFUL & nbsp; PRINTED EDITION & nbsp;
ARCHIKIEIDISEISPOLITIKITOPIKAPARASKINIOMEDIAELLADAKOSMOSEPISTIMIPERIVALLONTECHNOLOGIASYNENTEFXEISCHRYSES ETAIREIESKOINONIAEIDISEISKYPROS OF CHTHESANAGNOSTI HAVE LOGOEPISTOLESSYNENTEFXEISDIMOFILI IN INTERNETVIDEOSAFIEROMATAADVERTORIALINSIDEREPICHEIRISEISKYPROSBRAND VOICECAPITALFORBESBLOOMBERG OPINIONPROTAGONISTESKAFTI GRAMMICHRYSES ETAIREIESKARIERAAPOPSEISARTHRA IN "F" INTERVENTION IN "F" MESSAGE YOUR SKITSAO WORLD TWITTERGOING OUTTHINGS TO DOCINEMAMOUSIKIESTIATORIABAR/CAFETV ODIGOSTILEORASIPOLITISMOSKYPROSKOSMOSKRITIKESEKDILOSEISPROSOPAATHLITIKAPODOSFAIROMPASKETPARASKINIAELLADADIETHNIALLA SPORAPOPSEISSKITSOVIDEOSAUTONEAPAROUSIASIAPOSTOLESAGONESKALI ZOIFGEIADIATROFIEF ZINASTRACHRYSES SYNTAGESSYNTAGES SEFVIMA VIMACHRISIMAFARMAKEIAGIATROIAERODROMIALIMANIATILEFONAOPAPKAIROSSYNALLAGMALACHEIAAPPSPROSFORESENTYPI EDITION POLITIKITOPIKAPARASKINIOMEDIAELLADAKOSMOSEPISTIMIPERIVALLONTECHNOLOGIASYNENTEFXEISCHRYSES COMPANIES EIDISEISKYPROS OF CHTHESANAGNOSTI HAVE LOGOEPISTOLESSYNENTEFXEISDIMOFILI THE INTERN ETVIDEOSAFIEROMATAADVERTORIAL EPICHEIRISEISKYPROSBRAND VOICECAPITALFORBESBLOOMBERG OPINIONPROTAGONISTESKAFTI GRAMMICHRYSES ETAIREIESKARIERA ARTICLES IN "F" INTERVENTION IN "F" MESSAGE YOUR SKITSAO WORLD OF TWITTER THINGS TO DOCINEMAMOUSIKIESTIATORIABAR/CAFETV ODIGOSTILEORASI KYPROSKOSMOSKRITIKESEKDILOSEISPROSOPA PODOSFAIROMPASKETPARASKINIAELLADADIETHNIALLA SPORAPOPSEISSKITSOVIDEOS NEAPAROUSIASIAPOSTOLESAGONES YGEIADIATROFIEF ZINASTRACHRYSES SYNTAGESSYNTAGES SEFVIMA STEP FARMAKEIAGIATROIAERODROMIALIMANIATILEFONAOPAPKAIROSSYNALLAGMALACHEIAAPPSPROSFORES ENTERPRISES LTD BRAND VOICE CAPITAL FORBES BLOOMBERG OPINION PROTAGONISTS HOT LINE GOLDEN CAREER COMPANIES
ABSOLUTE
TOGETHER
Powered by
Next morning government, afternoon shareholders HOME • INSIDER • CYPRUS • Government morning, afternoon shareholders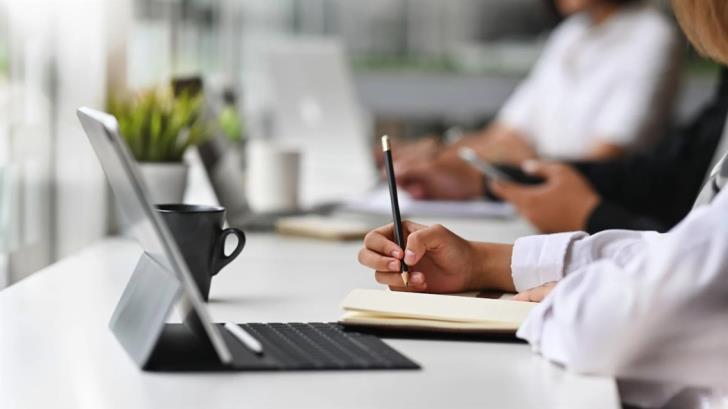 & nbsp & nbspΕλευθερία Παϊζάνου & nbsp; & nbsp;
The number of employees in the state machine who have businesses with private sector companies has increased to almost 5 thousand, according to a confidential document forwarded to the Parliament by the Audit Service. That is, while they have the tenure of the public and the wider public sector, they simultaneously participate in private companies, either as shareholders, or as directors and secretaries.
To the 3,700 civil servants who have handed over Private companies add another 1,284 employees to the wider public sector, ie semi-governmental organizations, local authorities, councils and universities. In fact, 1,157 public sector employees may not have obtained a relevant license to hold shares or participate in legal entities under private law.
SEE ALSO: & nbsp; Civil servants with pay from the private sector
By law, these employees violate the law if they have not obtained permission from the Minister of Finance or the Minister of Defense (the military) to participate in legal entities under private law. Pursuant to Article 65 of the Civil Service Law, a civil servant is not allowed to practice any profession other than his job in the public service. At the same time, a civil servant is not allowed to participate in the management or to hold shares of any non-public company or cooperative or other private enterprise.
The increase in the number of government officials participating in private companies was spotted by the Audit Office, which at the request of the members of the Parliamentary Committee on Institutions proceeded with an investigation into the number of employees in the wider public sector who participate in the shareholder structure or & nbsp; director or secretary in private companies.
Odysseus's findings
In detail, out of the 8,590 employees in 71 organizations of the wider public sector (semi-governmental and councils), in which the relevant license is required, 535 employees were identified (6.23%) who, based on their identity number, appear to hold shares in one or more private companies. Also, 321 employees (3.74%) were found to be directors and 301 employees (3.5%) were secretaries in private companies and who may not have obtained a license.
Analytically, according to the Audit Office , & nbsp; of the above 71 organizations, those whose employees hold a large number of shares or participate in the management pyramid of legal entities under private law are:
– Cyta: Out of a total of 1,584 employees, 122 of them hold shares, 58 are directors and 60 are secretaries in companies.
– EAC: Out of 2,122 employees, 108 have shares, 58 hold a managerial position and 59 hold a secretary position.
– University of Cyprus: Out of 834 employees, 61 hold shares, 46 hold a manager position and 31 positions of secretary.
– Organization of Public Health Services: Out of 973 employees, 36 are shareholders, 27 are directors and 23 are secretaries.
– TEPAK: Out of 403 employees, 27 have shares, 18 are directors and 17 are secretaries.
– Capital Market Commission: Out of the total of 127 employees, 14 are shareholders, 9 directors and 6 secretaries.
– Central Bank: Out of 290 employees, 13 have shares, while & nbsp; 20 employees are directors and secretaries.
Meanwhile, 40% of the employees in the Sewerage Board hold shares, 33% are directors and 13% are secretaries. Also, 27% of employees in the Municipality of Pegeia and 20% in the Municipality of Polis Chrysochous own shares in private companies. In the first case, 13% are directors and 20% secretaries, while in the second case 10% are directors and 10% hold the position of secretary.
Others do not need permission
In addition, another 107 employees were identified in eight wider public sector organizations involved in private companies, however, there is no provision in the law that requires them to obtain a license. Of the 494 employees, 47 were shareholders, 31 were directors and 29 were secretaries in private companies. Most of the private sector businesses are owned by RIK employees, as 36 of the 323 hold shares, 24 hold management positions and 23 hold secretary positions.
What happens to the hard core of the public
In relation to the hard core of the public sector, the Audit Office, during its audit conducted in August 2020, found that around 1,900 government officials (permanent and indefinite) held shares. Of these, 200 are members of the National Guard and 150 are police officers and firefighters. It was also found that in addition to 900 civil servants are directors and another 900 are secretaries in private companies. When the issue was discussed in Parliament, it was said that some of the specific civil servants did not declare that they were civil servants. For the specific employees, the Service informed competent bodies to proceed with their own actions, within the framework of the legislation. As the Auditor General Odysseas Mailidis points out in his letter to the Parliament, the same provision in the law or in the regulations for the participation of employees in private companies should apply to both employees in the public and the wider public sector. . Concluding, he stressed that it is important to take measures to implement the law and those who violate it to be subject to sanctions.