POWERED BY:
19:56 Monday
18 April 2022 INSIDER • GOAL • IN-CYPRUS • PROPERTY • CYPRUS-IS • CAREER LIKE • GOING OUT • XRYSES SYNTAGES • ACTIVE • PHILGROUP NEWS & nbsp; SOCIETY & nbsp; INSIDER & nbsp; OPINIONS & nbsp; GOING OUT & nbsp; CULTURE & nbsp; SPORTS & nbsp; AUTO & nbsp; GOOD LIFE & nbsp; USEFUL & nbsp; PRINTED EDITION & nbsp;
ARCHIKIEIDISEISPOLITIKITOPIKAPARASKINIOMEDIAELLADAKOSMOSEPISTIMIPERIVALLONTECHNOLOGIASYNENTEFXEISCHRYSES ETAIREIESKOINONIAEIDISEISKYPROS OF CHTHESANAGNOSTI HAVE LOGOEPISTOLESSYNENTEFXEISDIMOFILI IN INTERNETVIDEOSAFIEROMATAADVERTORIALINSIDEREPICHEIRISEISKYPROSBRAND VOICECAPITALFORBESBLOOMBERG OPINIONPROTAGONISTESKAFTI GRAMMICHRYSES ETAIREIESKARIERAAPOPSEISARTHRA IN "F" INTERVENTION IN "F" MESSAGE YOUR SKITSAO WORLD TWITTERGOING OUTTHINGS TO DOCINEMAMOUSIKIESTIATORIABAR/CAFETV ODIGOSTILEORASIPOLITISMOSKYPROSKOSMOSKRITIKESEKDILOSEISPROSOPAATHLITIKAPODOSFAIROMPASKETPARASKINIAELLADADIETHNIALLA SPORAPOPSEISSKITSOVIDEOSAUTONEAPAROUSIASIAPOSTOLESAGONESKALI ZOIFGEIADIATROFIEF ZINASTRACHRYSES SYNTAGESSYNTAGES SEFVIMA VIMACHRISIMAFARMAKEIAGIATROIAERODROMIALIMANIATILEFONAOPAPKAIROSSYNALLAGMALACHEIAAPPSPROSFORESENTYPI EDITION POLITIKITOPIKAPARASKINIOMEDIAELLADAKOSMOSEPISTIMIPERIVALLONTECHNOLOGIASYNENTEFXEISCHRYSES COMPANIES EIDISEISKYPROS OF CHTHESANAGNOSTI HAVE LOGOEPISTOLESSYNENTEFXEISDIMOFILI THE INTERN ETVIDEOSAFIEROMATAADVERTORIAL EPICHEIRISEISKYPROSBRAND VOICECAPITALFORBESBLOOMBERG OPINIONPROTAGONISTESKAFTI GRAMMICHRYSES ETAIREIESKARIERA ARTICLES IN "F" INTERVENTION IN "F" MESSAGE YOUR SKITSAO WORLD OF TWITTER THINGS TO DOCINEMAMOUSIKIESTIATORIABAR/CAFETV ODIGOSTILEORASI KYPROSKOSMOSKRITIKESEKDILOSEISPROSOPA PODOSFAIROMPASKETPARASKINIAELLADADIETHNIALLA SPORAPOPSEISSKITSOVIDEOS NEAPAROUSIASIAPOSTOLESAGONES YGEIADIATROFIEF ZINASTRACHRYSES SYNTAGESSYNTAGES SEFVIMA STEP FARMAKEIAGIATROIAERODROMIALIMANIATILEFONAOPAPKAIROSSYNALLAGMALACHEIAAPPSPROSFORES ENTERPRISES LTD BRAND VOICE CAPITAL FORBES BLOOMBERG OPINION PROTAGONISTS HOT LINE GOLDEN CAREER COMPANIES
EXCLUSIVE COOPERATION
TOGETHER & Tau; & alpha; & mu; έ & tau; & rho; & alpha; & tau; & eta; & sigmaf; & kappa; & upsilon; & beta; έ & rho; & nu; & eta; & sigma; & eta; & sigmaf; & gamma; & iota; & alpha; & alpha; & nu; & alpha; & chi; & alpha; & tau; & iota; & sigma; & eta; & tau; & omega; & nu; & alpha; & nu; & alpha; & tau; & iota; & mu;
Next Government measures to stop price increases HOME • INSIDER • CYPRUS • Government measures to stop price increases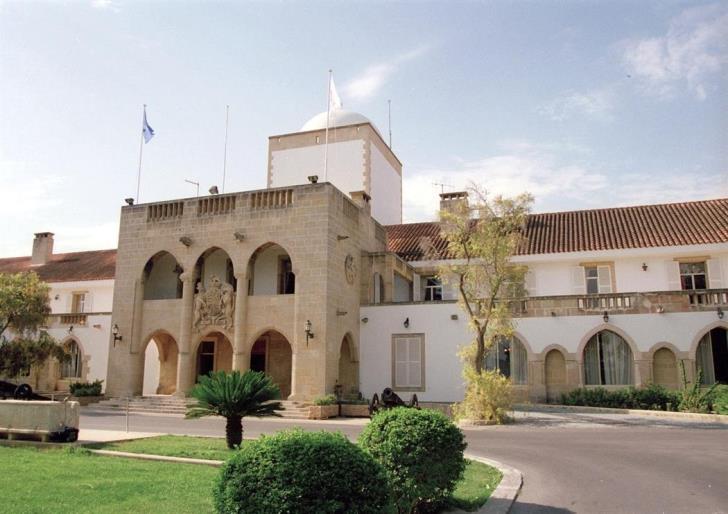 & nbsp & nbspInsider & nbsp ; & nbsp;
AKEL & nbsp; with aphorisms nullifies the Government's multilevel efforts to deal with inflationary pressures, states in a written response the Government & nbsp; Representative, Marios & nbsp; Pelekanos, & nbsp; to AKEL. & Nbsp;
"It ignores – or chooses to ignore – that the increases are due to geopolitical developments and global turmoil, and are adversely affecting global economies. "significantly reduced the impact on citizens", says Mr. Pelekanos and lists the compensatory measures taken to stop the increase in electricity prices, as well as other measures that create the conditions for reducing the cost of electricity for households and businesses:
A horizontal reduction of 10% in the electricity tariffs of all consumers was announced for the two months November – December 2021 and January – February 2022. The Government proceeded to reduce the VAT on electricity bills to 5%, for eight months, for vulnerable households and to 9% , for five months, for all other households. By instruction of the President of the Republic, the Council of Ministers, taking into account the increases in fuel, adverse weather conditions, but also the socio-economic conditions in the mountainous areas, decided to & nbsp; grant a one-time emergency aid for this year, to all residents of the communities with an altitude greater than 600m. who & nbsp; were & nbsp; recipients & nbsp; of this allowance in the year 2021. In 2021 we proceeded to announce sponsorship projects in excess of € 40 million. & nbsp; for energy upgrading of buildings and in 2022 will be announced plans for energy savings and installation of RES amounting to € 90 million. Among other things, the plan of sponsorships for the replacement of energy-intensive electrical appliances by vulnerable households was announced. With a budget of € 5 million, it is estimated that this project will help 5,000 vulnerable households reduce the cost of energy they consume. Following the actions taken, virtual net metering has been included in the sponsorship plans related to energy upgrades and installation of RES.
"So when AKEL asks the Government to take measures, it simply knocks on open doors and all it seeks is party benefits with announcements that have been answered dozens of times by the Government. As a Government we will continue seriously and within the possibilities of the state, to implement sustainable policies for the benefit of current and future citizens, households and businesses ", he adds. & nbsp;