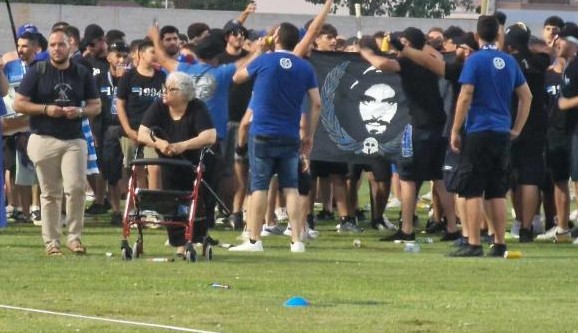 You can change everything else, not your team and even have the same madness.
Mrs. Fotini is the most shocking example.
Despite the great her age and mobility problems she found herself at the first training of Anorthosis and made the difference.
She shouted, sang and even lit a flare.
May God give you many years Mrs. Fotini.