The announcement of the Ministry of Interior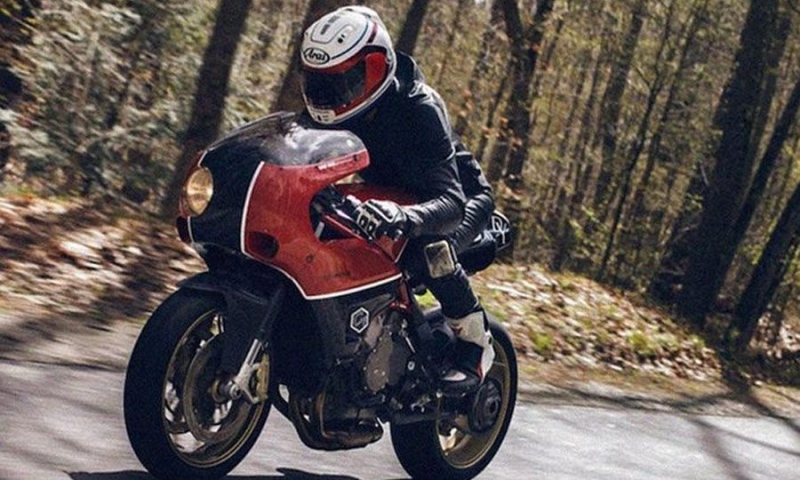 File photo.
The electronic lottery for the second phase of the Grant Scheme for the Purchase of Protective Equipment for Motorcyclists has been completed, the Ministry of Transport states in its announcement, noting that there is a grant of up to €500 for the purchase of a motorcyclist body airbag.
< p>In his announcement, he recalls that, with the end of the application period for the sponsorship of protective equipment for motorcyclists, a total of 1180 applications were received by the Ministry of Transport, Communications and Works, of which 50 concern sponsorship for protective equipment for "Low Power" motorcycles, while the remaining 1130 are for sponsorship of protective equipment for "High Power" motorcycles according to the plan announced on 1 February 2023.
In addition, the available fund for low power motorcycles (license type A1) is 100,000 euros, the 50 applications will immediately receive preliminary approval to proceed with the purchase of equipment and the submission of the necessary certificates and declarations. The maximum number of applications set was 200 applications.
Regarding "High Power" motorcycles (license type A and A2) the available fund is 250,000 euros. The maximum number of applications that will be approved is 500 and this will be supplemented by the remaining 150 applications from the low power motorcycle sponsorship scheme. A total of 650 applications for pre-approval sponsorships.
The results of the lottery have been posted on the website http://www.motosafety.gov.cy/and concern the 1130 remaining applications (based on the available budget), which drawn for the 650 pre-approved sponsorships.
For more information regarding the process of completing the application, as well as for all the necessary supporting documents, you can visit the website https://www.motosafety.gov.cy
Finally, a relevant message will be sent to all successful applicants by e-mail from the e-mail address motosafety@mcw.gov.cy to the account declared by the applicants.
< iframe width='300px' height='500px' src='https://www.adstorebluebird.cy/api/banner/ServeBanner?zoneId=2734' frameborder='0' scrolling='no'>