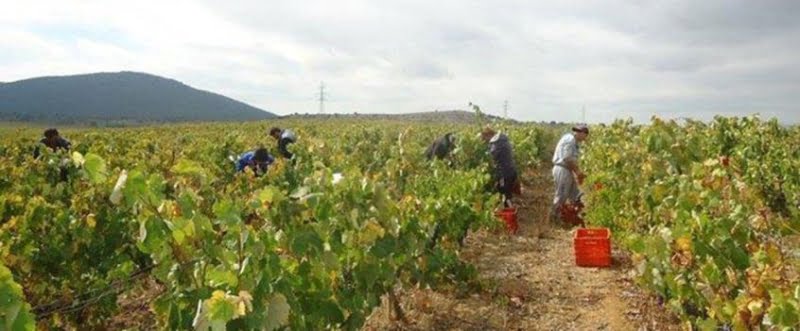 Vinegrowers of Paphos stopped vehicular traffic for a few minutes on Neofytou Nikolaidis Avenue, expressing disagreement over the compensation plan.
The winegrowers, who they also submitted a memorandum to the Provincial Department of Agriculture, disagreeing with the plan that has been announced to compensate those who did not have time to harvest. As mentioned in the memorandum, the government's third plan unfortunately does not solve the problem of unsalvageable grapes. They also state that a vintner who harvested half the vine is not covered by the scheme. They call on the Minister to proceed with the fair compensation as well as to simplify the process of submitting the relevant application. The amount of compensation that has been decided to be granted does not cover, according to the memorandum, even the production costs of the winegrowers.
The District Secretary of PEK Paphos, Charalambos Pittokopitis stated that the winegrowers of Paphos "due to the ongoing of mockery and taunting by the Ministry of Agriculture regarding compensation for the grapes, which have remained untouched in the vineyards and have been destroyed" proceeded to a spontaneous demonstration today Friday outside the government offices and the Department of Agriculture, blocking the public road. They are sending, he said, a clear message to the Ministry of Agriculture that the knot has now reached the comb.
They are asking, he added, for fair compensation and simplification of the procedures for submitting applications.