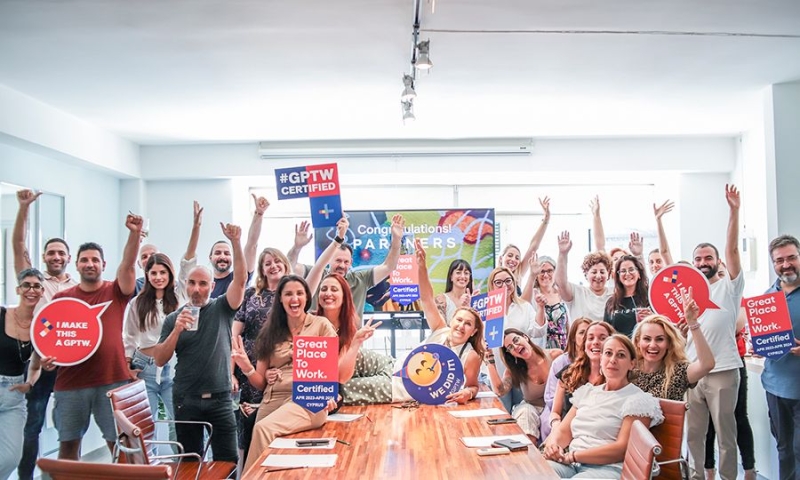 Smiles of satisfaction and joy to all who share her vision, brought the new conquest of Partners Connected Communications, securing international Great Place to Work® certification.
In this way, Partners are once again daring and changing the game, again from "the inside". In this way, the human-centered culture of the company is rewarded which brings it next to its people with dedication, respect and love, taking care of the best for them. It proves at the same time that equal opportunities and advancement, both personally and professionally, are in its DNA.
Great Place to Work® is a global research, consulting and education company that helps organizations understand, define, create and sustain great work environments by fostering a culture of trust. Their mission is to improve our society by creating companies and organizations with great working environments. It is at the service of businesses, non-profit organizations and government bodies in 60 countries and on six continents.
This certification is not accidental at all, as long as one understands that the name Partners itself, hides the whole philosophy of dealing with communication, including the concept of mutual benefit and mutual respect. It is an integral part of the character and diversity of Partners, at a time when the dominant word is 'I', and creates the true meaning of 'we' – genuine team spirit!
< iframe width='300px' height='500px' src='https://www.adstorebluebird.cy/api/banner/ServeBanner?zoneId=2734' frameborder='0' scrolling='no'>