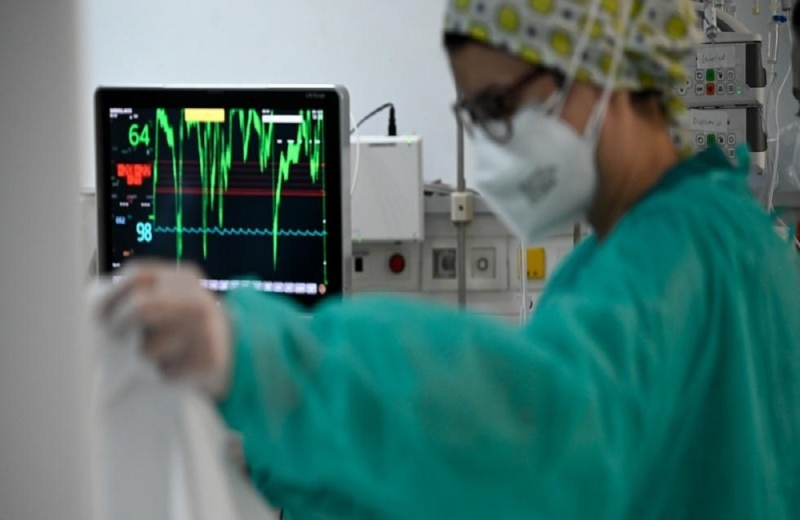 The data that EODY announces every day about the epidemiological picture of Greece regarding Covid & # 8211; are anything but reassuring; 19, shortly before the opening announced by the government in tourism. In fact, in the last 24 hours 56 new deaths were recorded, while the confirmed cases amounted to 16,558 and the intubated patients to 341.
Specifically, the announcement of the National Public Health Organization states:
"The new laboratory-confirmed cases of Covid-19 disease recorded in the last 24 hours are 16,558, of which 21 were identified after checks at the country's gates. The total number of cases amounts to 2,916,892 (daily change + 0.6%), of which 49.2% are men. Based on the confirmed cases of the last 7 days, 171 are considered to be related to travel from abroad and 1,363 are related to an already known case.
The new deaths of patients with Covid-19 are 56, while since the beginning of the pandemic a total of 27,216 deaths have been recorded. 95.3% had underlying disease and/or age 70 years and older.
The number of patients treated by intubation is 341 (64.2% men). Their median age is 70 years. 90.3% have underlying disease and/or age 70 years and older. Among intubated patients, 214 (62.76%) are unvaccinated or partially vaccinated and 127 (37.24%) are fully vaccinated. Since the beginning of the pandemic, 4,431 patients have been discharged from the ICU. The admission of new Covid-19 patients to the hospitals of the territory is 434 (daily change + 4.08%). The average seven-day admission is 383 patients. The median age of cases is 35 years (range 0.2 to 112 years), while the median age of death is 79 years (range 0.2 to 106 years).
In Attica, the last 24 hours 6,127 new infections were recorded. They are followed by Thessaloniki with 1,526 new cases and Heraklion with 685.