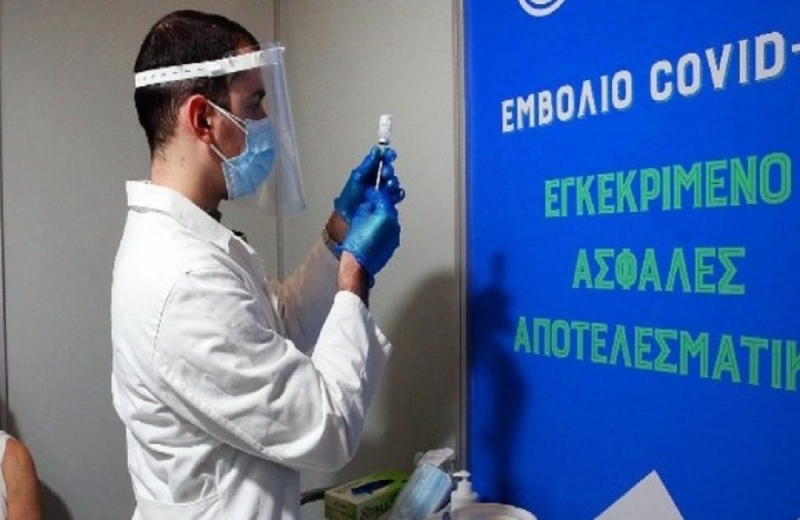 The new laboratory-confirmed cases of the disease recorded in the last 24 hours in Greece are 16,023, of which 48 were identified after checks at the country's gates.
The total number of cases is 2,036,869 (daily change + 0.8%), of which 49.8% are men. Based on the confirmed cases of the last 7 days, 388 are considered to be related to travel from abroad and 2,728 are related to an already known case.
Daily pandemic evolution: The daily distribution of confirmed cases is as follows (the line represents the total, cumulative distribution of cases).
The new deaths of patients with COVID-19 are 72, while since the beginning of the epidemic a total of 23,999 deaths have been recorded. 95.1% had underlying disease and / or age 70 years and older.
The number of patients treated by intubation is 567 (60.7% men). Their median age is 66 years. 84.3% have underlying disease and / or age 70 years and older. Among intubated patients, 439 (77.43%) are unvaccinated or partially vaccinated and 128 (22.57%) are fully vaccinated. Since the beginning of the pandemic, 4,083 patients have been discharged from the ICU.
The admission of new Covid-19 patients to the hospitals of the territory is 479 (daily change -3.43%). The average seven-day admission is 484 patients. The median age of cases is 35 years (range 0.2 to 106 years), while the median age of death is 78 years (range 0.2 to 106 years).
Geographical dispersion
The map shows the geographical distribution of the total cases of COVID-19 (since the beginning of the epidemic) by Regional Unit of the country, based on the declared address of permanent residence of the patient, or the address of temporary residence for tourists and other temporary residents in Greece. Includes both cases with travel history ("imported") and cases with possible domestic transmission.