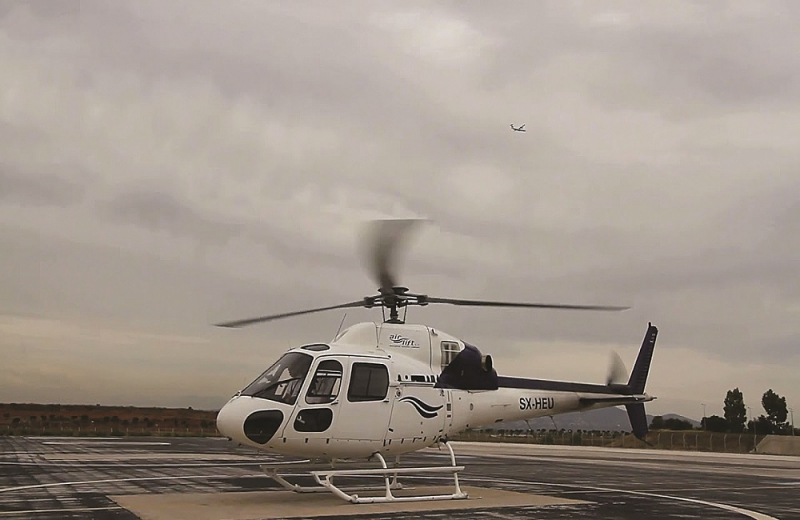 The green light for the construction of a helipad in the area of Solea was given by the Department of Environment, which issued a positive opinion last Monday. The project to be undertaken by the Police is estimated at around € 2 million and is located north of the Troodos mountain range, at the base of the Solea and Marathas valleys. The construction site of the project is of strategic importance due to its proximity to the forests of Paphos, Troodos and Brothers, as well as the long distance from Larnaca and Paphos airports, but also to the British Cape Base which serves as a supply base for helicopters in case of emergencies. .
The helipad will be built on state land in the community of Linos, at a distance of one kilometer from the Solea dam and the Skouriotissa mine. It will include a helicopter landing and take-off area, two car parks, and small-scale building facilities for staff rest when needed. The helipad will be used by Police helicopters for the needs of the Morphou Police Directorate, by the Fire Department of the Forest Department, as well as by other services, mainly in the Troodos area, for firefighting, search and rescue operations, faster response and reduction. airlift time of rescued people. It will be used in exceptional cases and periodically, in preparedness exercises of these services. It will be possible to supply the helicopters with tank vehicles in the area, according to the safety protocol.
The helipad will also be available in the evening. The lighting will not be permanent, but will be activated by the helicopters during the approach / landing process. It is estimated that there will be 60 flights a year.