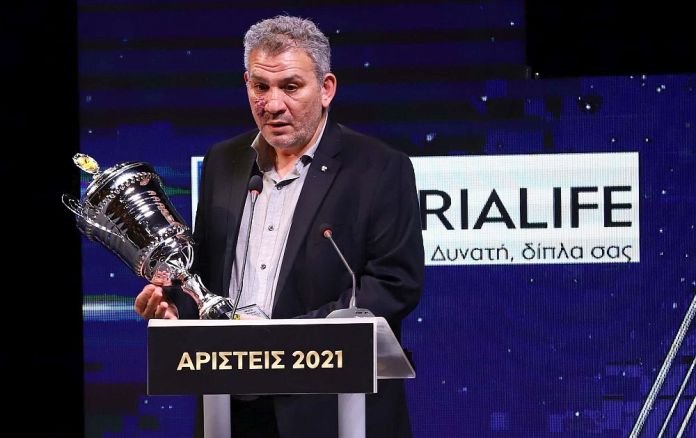 The leading men's team of the year for 2021 was emerged by EAK the football Omonia through the vote of the sports editors, who gave it the first thanks to winning the championship and the second consecutive participation in a European group.
The award was received by the vice president of the company of the greens, Dimitris Grigoris, who in his short statement wished the titles to continue in the coming years.
Specifically said:
" It is a great honor for Omonia, for the second consecutive year, to receive the EAK award. After ten years of title drought, the titles started to come, first place, then championship, super cup and we hope to continue to get more titles in the coming years. Honor for every Omoniatis this award ".