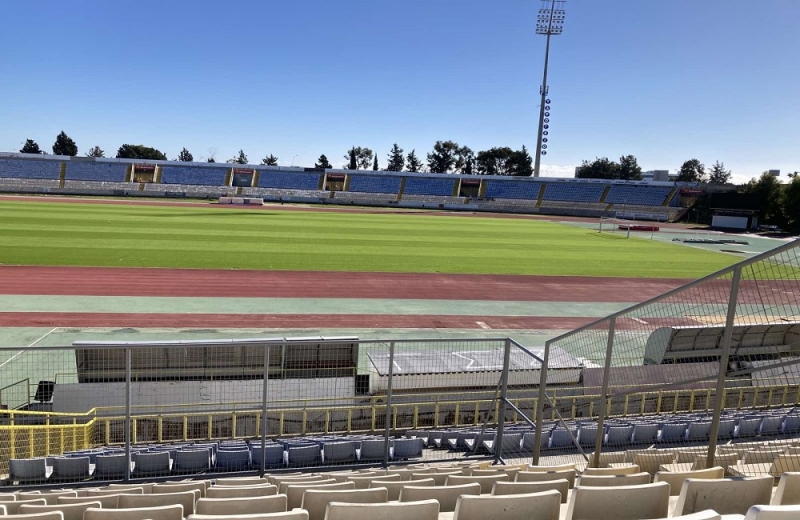 Mr. Zachariou said that classical sports should stop being the poor relative and that it needs the support of the state, citing as a great example the GSZ stadium, where, as he mentioned, classical sports competitions have not been held for the last six years because tartan can not be used. "Despite our kind efforts and steps, there has been no response so far, with the result that Larnaca does not have a stadium with a proper track. For this purpose, we ask for the support of KOEAS and KOA for the implementation of the project as soon as possible, because it is an urgent need ", added Mr. Zachariou.
The chairman of the board. of GSZ stated that all these years the athletes of the club are forced to train in an unsuitable track or in other auxiliary fields, with the risk of causing a serious injury lurking. "In such a case, it is the GSZ that will pay it. "We are fighting with all stakeholders to finally replace the tartan and it seems that the issue has started to take a positive turn", he added.
The chairman of the board of KOEAS, Periklis Markaris, admitted that he does not care for Larnaca to have a stage in this situation, noting that the problem is timeless, since, as he explained, since the decade of & # 8217; 90 there has been no reconstruction or replacement of the track in the GSZ. "Classic sports can not be developed under these conditions. It really is a pity. In a meeting we had with the PTA, we discussed the issue of sports facilities in general in all cities and it was decided, as in the budgets of the COM for 2023, to include a fund for the reconstruction of tartan in the GSZ, in the hope that the project will be announced before the end of this year. year and the work to start next year ", he added. In addition, a representative of the CMO who was present at the conference said that the organization had prioritized projects at some other stages, expressing the hope that in 2023 the replacement of tartan in the GSZ will begin.