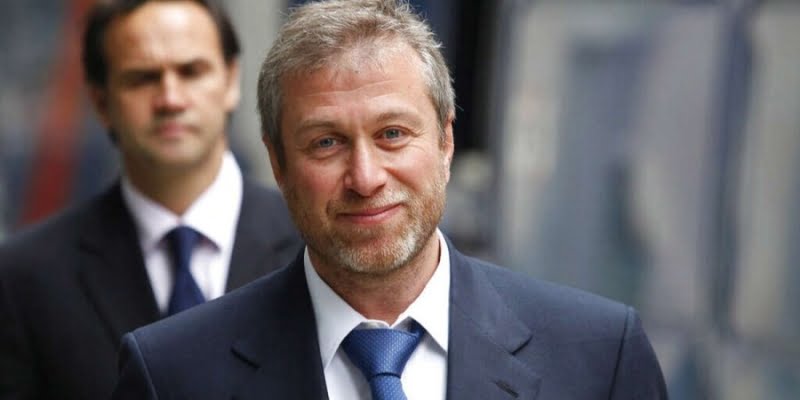 The oligarch Roman Abramovich allegedly knew about the start of the Russian invasion of Ukraine, as a day before his seven children became beneficiaries of his property, worth at least 4 billion euros.
According to documents held by the Guardian The sweeping reorganization of Abramovich's financial affairs began just days after governments threatened to impose sanctions on Russian oligarchs in the event of an invasion.
Same story
Trusts holding billions of dollars in assets for Roman Abramovich were altered to transfer beneficial ownership to his children shortly before the Russian oligarch was sanctioned.
Leaked files seen by the Guardian suggest that 10 secret offshore trusts established for Abramovich's benefit were quickly reorganized in early February 2022, three weeks before the start of Vladimir Putin's war in Ukraine.
The sweeping reorganization of Abramovich's financial affairs began just days after governments threatened to impose sanctions on the Russian oligarchs in the event of an invasion.
The leaked documents raise questions about whether the changes to the trusts were made in a attempt to shield the oligarch's vast fortune from the threat of asset freezes.
The analysis shows the amendments made Abramovich's seven children, the youngest of whom is nine, beneficiaries of trusts holding assets worth at least $4bn, although the total value could be much higher.
The changes appear to have made the children the ultimate beneficial owners of assets long associated with their father, including luxury properties and a fleet of superyachts, helicopters and private jets.
Sanctions experts said the sweeping reshuffle of investments could complicate efforts to impose sanctions on the oligarch and potentially thwart efforts to freeze assets previously believed to belong to the metals tycoon.
Abramovich, who has Russian, Israeli and Portuguese citizenship, has not been added to the US sanctions list. Ukraine has reportedly asked the White House not to impose sanctions on him after the businessman appeared as an unofficial mediator in peace talks.
The files appear to have been obtained from a Cyprus-based offshore service provider that manages Abramovich's investments.
Abramovich's financial activities have come under intense scrutiny since the raid. Authorities in Jersey have sought to freeze $7bn of assets in the Channel Islands, while the US has seized two of his private jets for breaching export controls.
The FBI said in court filings at the time that it believed Abramovich had restructured two investments by making his children the beneficiaries. Leaked files, however, suggest that the reorganization was more extensive.
In a heightened activity in February 2022, shortly before the invasion, Abramovich was removed as the beneficiary of two investments controlled by the FBI. Meanwhile, his children were named as beneficiaries of eight additional investments established for their father's benefit.
Sanctions experts said the changes may have been a deliberate but not illegal attempt to distance the oligarch from his wealth before sanctions were imposed. The reshuffle, they said, could pose challenges for authorities now pursuing assets long believed to belong to Abramovich as they determine who actually owns and controls the multibillion-dollar fortune: the oligarch or his children. Abramovich and his children did not respond to detailed requests for comment.
Reorganization of luxury assets.
In February 2022, a day after Russian tanks crossed the Ukrainian border, his 25-year-old daughter Abramovich, Sofia, reportedly shared a post on Instagram with a strong anti-war message.
With an image of the Russian president blocked off by a red line, it read: "The biggest and most successful Kremlin propaganda lie is that most Russians stand with Putin.
But for Sofia and her other six siblings, the start of Russia's war against Ukraine marked another major milestone: it was the day they actually became billionaires.
On February 24, as Russian warplanes began bombing Kyiv , were the final touches to an extensive reorganization of their father's offshore affairs that began three weeks earlier.
Until that month, Abramovich was the sole beneficiary of at least 10 investments in Cyprus and Jersey, documents said. But on February 4 – they almost began to be amended to name Abramovich's seven children as beneficiaries.
The records show that the changes granted to the children – five of whom are now adults – were a collective 51%, or in some cases 100%. These ranged from shares in major Russian companies to more impressive physical assets such as Eclipse, a super yacht with nine decks and two helipads.
The 163m vessel, long believed to belong to Abramovich, is finally owned by the Europa Trust. Documents show that Abramovich was removed as a beneficiary and replaced by his children. At the end of 2021, the companies he controlled had assets worth $2.6 billion, according to filings.
Details of the asset reorganization are revealed in the Oligarch files, a cache of apparently hacked files from offshore provider MeritServus, which has managed Abramovich's financial interests for more than 20 years.
Dimitris Ioannidis, president and managing partner of MeritServus, did not respond to detailed requests for comment, saying the company is prevented from disclosing information to third parties, citing European data protection rules and British case law, which underlies the Cypriot legislation. However, he added: "A manager's primary responsibility is to protect an investor's assets.".
For decades, the web of investment firms allowed Abramovich and his family to live a life of luxury by buying of aircraft – Boeing 787 Dreamliner and multiple Airbus helicopters – to pop star Prince paying for a private concert in the Caribbean.
But the timing of the sudden reorganization of assets last February raised questions about whether the changes were designed to ensure his family could continue to benefit from his fortune and avoid sanctions.
< p>Under US law, if a sanctioned person directly or indirectly owns 50% or more of an entity, their assets may be frozen. The UK and EU rules are similar but allow asset freezing where a person owns less than 50% of the entity if they exercise direct or indirect control over it.
However, the determination of who actually controls the assets, particularly when they are held by opaque offshore services, is rarely a simple matter, experts say.
With Abramovich's trusts, steps appear to have been taken to allow him to declare that he does not legally control the investment assets. The records suggest he has been permanently barred from exercising any control over the investments as a manager or patron.
A former senior US sanctions official said the asset reorganization could be used as an effective way to remove someone from assets that are vulnerable to seizure as a result of sanctions.
"It is often difficult to understand ownership because of the ways assets are held through shell companies and trusts," they said.
Challenges facing authorities
< p> It remains unclear what impact, in practice, the reorganization of Abramovich's assets has had on the imposition of sanctions, but there are indications that authorities are facing challenges in tracing assets linked to the oligarch.
In London, a £90 million mansion in Kensington Palace Gardens reportedly owned by the former owner of Chelsea football club has so far avoided a restraining order that would have prevented it from being sold without permission from the UK enforcement agency.
The Land Registry told the Guardian that some properties, even if publicly linked to a sanctioned person, may not be marked as restricted due to insufficient evidence of ownership, particularly when they are held by anonymous trusts.
On paper, the west London mansion, which has 15 bedrooms and an underground pool, is owned by A Corp Trustee. Documents show the Cyprus-based company owns the property on behalf of KPG Trust – whose sole beneficiary, until February 2022, was Abramovich.
After the reorganization, the oligarch's right to distributions from the assets was reduced to 49%, while his children were appointed as beneficiaries and he was granted a 51% right.
Documents suggest the same change was applied to at least seven of the ten investments, including: Grano Trust, Zeus Trust, Zephros Trust, Proteus Trust and Perseus Trust. The children were also named as beneficiaries of the Sara Trust, but the percentage of their right to its assets is unclear. Abramovich's beneficial interest in the Ermis Trust has been reduced to 49%.
As a result of the reorganization, other assets targeted by the authorities may prove more difficult to link to Abramovich.
Last month, the Canadian government said it planned to seize $26 million in assets in the country held by Granite Capital Holdings, a British Virgin Islands company owned by Abramovich. If successfully seized, officials said, the proceeds would be used to rebuild Ukraine.
However, the documents show that Granite Capital Holdings is no longer owned by Abramovich. Records suggest he was removed in February 2022 as the beneficiary of the HF Trust which ultimately owns the BVI company.
He was subsequently replaced by his children, although in March 2022, shortly before the UK and EU sanctioned Abramovich, the HF Trust's trustees told a Cayman Islands-based hedge fund manager that the children had no fixed interest on the assets and any distribution of its funds was at the trustee's discretion.
David Rundle, sanctions and financial crime lawyer at WilmerHale, said the investment reorganization, pending a related person subject to financial sanctions, it could protect against asset freezing, but it was not a "silver bullet''.
He said that when a sanctioned person's children became beneficiaries shortly before the sanctions were imposed , financial institutions are likely to be extremely careful about how they treat assets unless they are able certain that the person subject to sanctions no longer has effective control over them. "Pending evidence of alienation, this is not easy to achieve," he said.