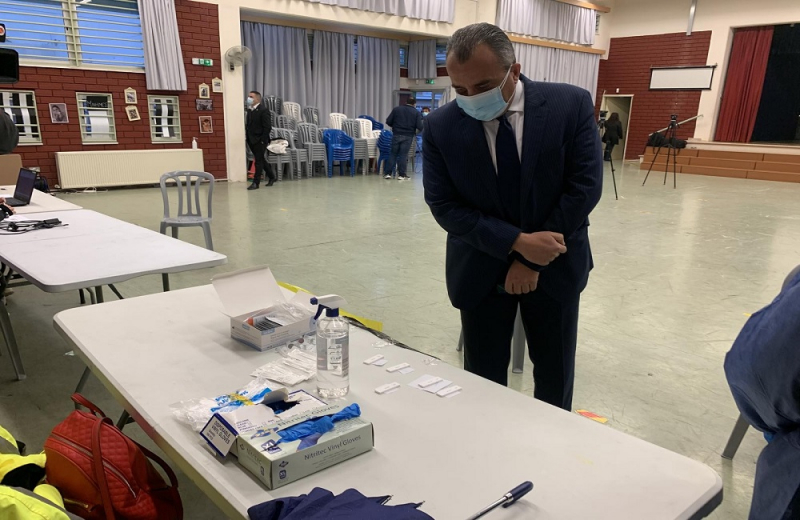 "At today's meeting, there may be a suggestion from experts to launch the Test to Stay measure in hospitals, the police, the fire brigade and possibly teachers," said Hadjipandella, noting that a proposal would be submitted to the Council of Ministers tomorrow. .
Speaking to Politis 107.6 and 97.6 , the minister stated that today things went smoothly on the first day of implementation of the Test to Stay measure in schools. In two schools, however, as he said, they did not allow crews to enter, while due to the weather, some schools delayed the start of the sampling checks.
"The big picture is that 1,500 children will be in schools today instead of at home," he said. Asked why a child is in close contact at school and not at home, he said it was a suggestion from experts, because it is more difficult to transmit the virus within schools.
Listen to the intervention of Michalis Hadjipandelas in the "Morning Inspection" broadcast by Politis 107.6 & 97.6:
CITIZEN 107.6 · MORNING INSPECTION 25 – 01 – 2022 MICHALIS HATZIPANTELAS