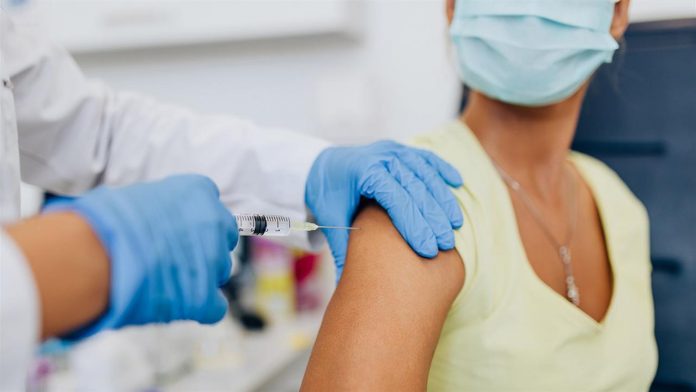 September is a crucial month for the course of the pandemic, thanks to the return of students to schools and the reactivation of thousands of companies, alerting the competent services, which are vigilant to intervene with measures if necessary. The gradual but steady increase in the number of fully vaccinated elderly and elderly people ending up in hospitals has given in Cyprus, as well as around the world, a clear indication of the need to provide a booster dose to specific groups of the population.
Health Minister Michalis Hazipandela, speaking to Omega, expressed the readiness of the Ministry of Health to proceed with the granting of a booster dose of the vaccine initially to the elderly in order to further shield public health in the event of a new outbreak of the virus in the autumn.
"When we decide on the 3rd installment, we want to be sure that we have not made any mistake, when we are sure we can do it from the next day," said the Minister of Health.
The Ministry of Health is on hold, awaiting the guidelines of the European Medicines Agency, but leaves open the possibility that Cyprus will proceed on its own with the 3rd tranche, as other countries have done. He clarified that if it is decided to give a third dose, it will concern people who received the vaccine 6-7 months ago, and people over 70 years, without prejudging the recommendations of experts.
"It is very important to listen to the EU, if there are no indications by Thursday, it is something that will concern us and we will decide accordingly", adds the competent Minister.
However, the Commission said in a statement that countries in the European Union that decide to use aid doses may face increased legal risks because the European Medicines Agency has not yet made a recommendation.
Regarding the course of the pandemic, the Minister of Health stressed that a further reduction of daily cases is expected next month, while, at the same time, he is strengthening his advisory team with two distinguished foreign scientists.
The Minister of Health and the Scientific Advisory Committee in a meeting tomorrow, will discuss the issue of the granting of the 3rd installment, with the result that the proposals will be brought before the Council of Ministers next Thursday.
RUN and POWER Group: Enhanced Living Experience.