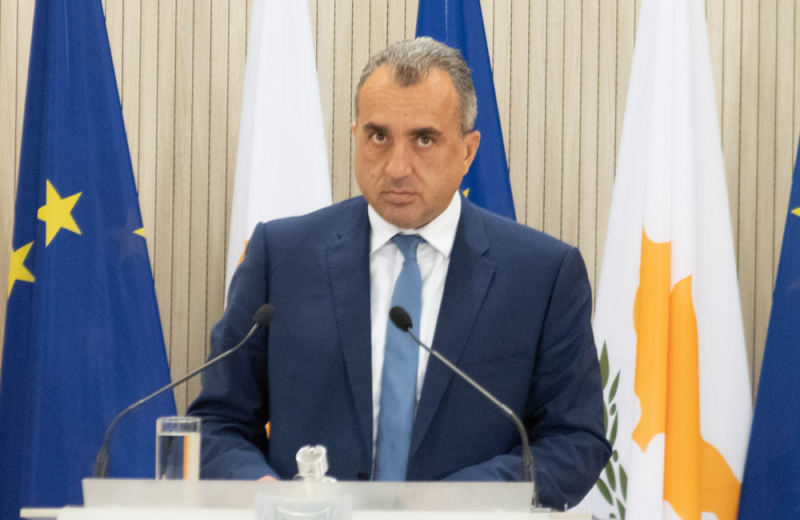 The Minister of Health Mr. Michalis Hadjipandella informed the Parliamentary Committee on Education and Culture on Monday 21 February on the operation of schools and the possible problems that arise after the peak of the COVID-19 pandemic, and then made statements to the representatives of the Media.
Mr. Hadjipandella stated that from the first moment, the Ministry of Health took the difficult decision to implement the test to stay measure in schools in order to give the opportunity to more than six thousand students per day to go to school. The average contact positivity, he added, is much lower compared to case contacts in other sectors and sectors of the economy. Mr. Hadjipandella stressed that all problems are solved with proper communication and addressed an invitation to all stakeholders such as trade unions and educational organizations for a meeting aimed at dialogue and resolution of issues.
Asked by a journalist whether the cases in schools are increased, Mr. Hadjipandela said that the measurements of the Epidemiological Group show that the cases in schools are reduced, stating that the percentage of positive contacts is 1.13%. In numbers, he added, of the 6,420 test to stay exams conducted each day, only 63 are positive, concluding that the numbers speak for themselves whether the test to stay helps keep schools open or not.
For the relaxation of the measures, the Minister of Health stated how he hopes that today's step will be the first for more relaxation, but that in order to go to the second step of relaxation, the citizens must implement the measures and these protocols that have been decided by the experts. In conclusion, he hoped that the Ministry of Health would be able to announce further relaxations in the coming weeks, provided that personal protection measures are observed.