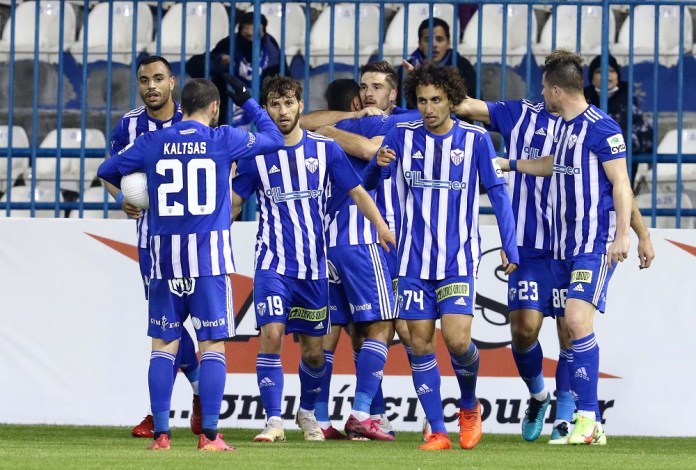 Important, from every point of view, is the current (19:00) postponed home game of Anorthosis with Aris, in which the blue and whites want to return to the three-pointers at all costs, after three consecutive draws, which on the one hand kept… open the case six and on the other hand removed it for good from the goal of the title.
The Famagusta team, in order to secure a ticket for the first group of the playoffs, needs six points in its last four games (followed by Olympiacos, APOEL and Apollon) and today wants to get… half of what is needed, so that it feels great safer and not be overwhelmed by stress in the last few games.
In addition, by defeating Aris (it will reduce to -4 from him having a game less), which started the game from the second place, Anorthosis will vigorously claim a ticket for the Champions League, which this year the first two get. At the same time, with a victory today, the team of Timur Ketspaia will maintain the very dim hopes it has for the title. The -13 seems very heavy, but the "Lady" has less fight, tonight she can be at -10 and, in case she manages to enter the playoffs with a single digit difference, she will be entitled if nothing else to dream.
In the match, despite the six given absences (Escoval, Verhovets, Novotny have no right to participate, Risvanis-Deletic injured, Husbauer punished), Timur Ketspaia is happy to count most of the seven players present. For Antoniadis and Artymatas, the decision would be made after yesterday's training, while Jour, Rousias, Lazaros, Christofi and Kaltsas are available.
The presence of the last three in the mission "solves" the problem that was specified for the offensive ends, while at the same time it gives options for the top of the attack in the absence of Novotny (he does not play because in the 4/1 that the match would be played health card), with Lazaros and Christofi vying for the top spot.
Based on the above, the Anorthosis squad is expected to have the following: Loria, Abartzoumian, Arayuri, Korea or Antoniadis, Korea, Artymatas or Ioannou, Chrysostomou, Popovic, Warda, Lazaros, Christofi or Rousias or Kaltsas.
Like this:
Like Loading …