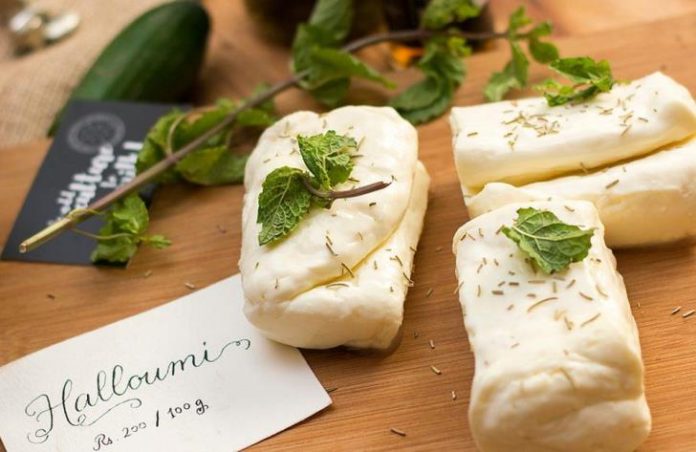 Halloumi with the seal PDO (Protected Protection of Origin) can be prepared from today by all the dairies that have submitted an application to the competent Authority and then concluded the relevant agreement with the control body Bureau Veritas. The products with the PDO marking will be on the market for a period of time with the oldest stock of halloumi, which were produced until 30/9/2021.
These products will remain on the market until their availability and in no case will the competent services proceed to seize and destroy them. Therefore, halloums that do not bear the PDO mark are not products of imitation. From 1/10/2021 onwards it is not allowed to make halloumi if it is not a PDO and does not meet all the specifications of the product. The PDO halloums for which increased demand is now expected, in the domestic, European and global market, will be inspected by a control body, throughout the production chain, from feed, milk production, and the preparation of the final product. .
According to the information of "F", until yesterday 30 dairies that cover about 80% of the domestic market and exports had concluded the relevant agreement under which they can produce PDO halloumi from today. A small number of cheesemakers who submitted incomplete applications and did not pass the administrative control, are expected in the coming days, if they provide the information requested, to get the green light for the preparation of halloumi with the special marking.
It is expected that there will be some difficulties in adapting everyone involved to the new system. It is noted that at this early stage those who have submitted full applications, have entered into the relevant contracts and have a temporary certificate, are potentially considered to be able to produce halloumi.
At a later stage, on-the-spot checks will be carried out by the inspection body and in case of deviations of compliance in accordance with the requirements of the specification of this name, there will be penalties for violators. The audit plan of the Bureau Veritas defines all the procedures for the integration in the control and certification system of the companies that produce, process, package, store and market the halloumi PDO product.
Philenews