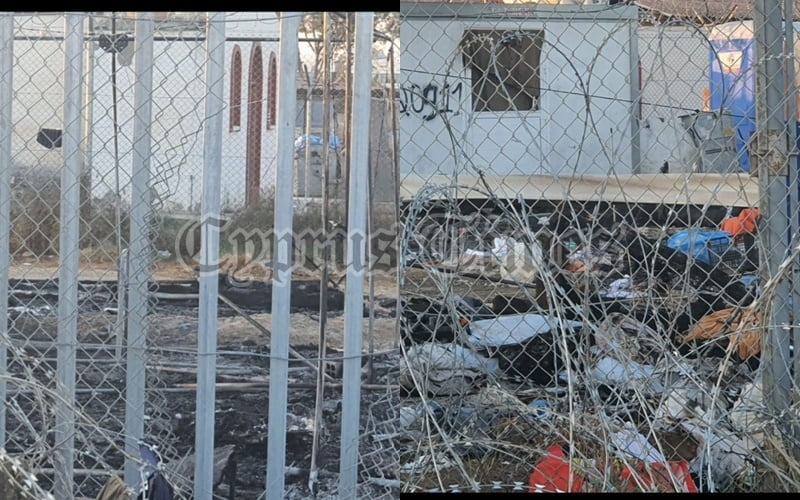 Handcuffs to a person for the episodes in "Pournara" – 4 arrest warrants pending
Download the CYPRUS TIMES APP! HERE for Android and HERE for iOS
Regarding the incidents at KEPY Pournara, which took place last Friday, October 28, the Police today arrested a person, based on a court warrant, to facilitate investigations.
According to the Police, there are pending other four arrest warrants for the incidents in question.
"We had warned that we would become Moria" said Mr. Meleties, speaking to KYPE, and noted that every day the situation is getting worse. He explained that residents of the area are concerned about safety and healththem, as well as for the safety of their properties, while, as he said, they are also concerned about the possibility of the development of criminality, in terms of illegal activities with drugs and prostitution.
VIDEO: The moment of the serious incidents in Pournara. Migrants were running outside (pics)
Incidents and fires in Pournara – Police at the scene (pics)
Leader for incidents Pournara: The Police is doing everything possible to protect the area and residents (pics-video)
Images of chaos… Pournara looks like it was "bombed" after the incidents. Arrests are expected (pics)
It is recalled that the center was seriously damaged, while panicked migrants ran to escape outside the center. Incidents where immigrants pulled out knives and sharp objects are also problematic, while the reasons for the incidents between groups of Africans remain unknown.