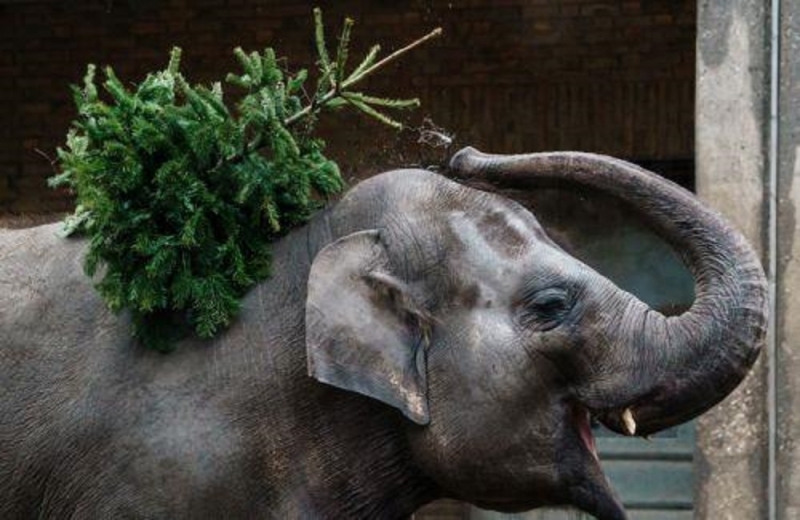 Photo: CLEMENS BILAN
Hapi the Elephant Will Remain at the Bronx Zoo After the New York Supreme Court Rejects the appeal of an animal welfare organization, which argued that he should be given the same rights as humans and be released.
The Albany-based Court of Appeals, by a vote of 5 to 2, ruled that the habeas corpus, which gives a detainee the right to go to court to decide whether his detention is illegal, does not apply to Hapi, despite allegations that The 51-year-old elephant has similar cognitive skills to humans.
Judge Janet DiFiore said in a statement that "although no one disputes that elephants are intelligent beings who deserve proper care and compassion (…), Hapi, as a non-human animal, does not have the legally recognized right to be free under New York law. " pets or working animals. He added that it was up to lawmakers to decide whether to grant animals the same legal rights as humans.
The court ruling is a defeat for the Nonhuman Rights Project, the An animal welfare organization that for the past four years has been asking the courts of New York for the release of Hapi. The Florida-based organization had denounced the elephant being "imprisoned" in a four-acre enclosure away from the other elephants. The Bronx Zoo had been acquitted by two other lower courts for insisting that it provide adequate care to Happy.