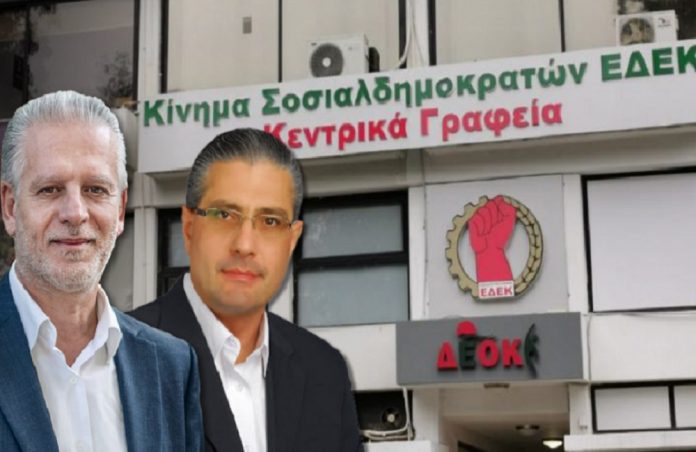 The civil war in EDEK continues with the same intensity with the fires falling without stopping from everywhere. As spectators, all we can do is watch from the sidelines safely, wait for the dust to settle and see who will be the last survivor at the end of the hostilities.
The big loser in this parody, of course, is the party itself, which in the run-up to the elections split into two camps that accuse each other, drag on to the courts and generally embrace the "your death, my life" philosophy. Not that the latter is particularly surprising to anyone who has lived in this troubled place for more than a few months, but one would think that at a time when we have to deal with not only the Cypriot bond but also the challenges of Turkey and the flat economy and a pandemic , and, and, and …… the people the people vote to represent them would slightly modify their priorities. Even temporarily.
It would be more realistic to expect Eleftherias Square to be handed over without delays and within the budget than to be rationalized to EDEK.
And finally, where does it leave us? With an EDEK in disarray and a portion of dissidents who seem determined to stubbornly disagree with what the current President is doing.
And finally, what exactly do the main dissidents want besides disagreeing?
Mr. Sizopoulos proposes that the elections be postponed until February and they are making a revolution. He proposes to hold an Electoral Congress and bulls are made in a glass shop and the Party is dragged to the courts.
Let them finally decide what exactly they want (apart from the Presidency) and let us know at some point since they are currently willing to pull the rope until it breaks without caring if they divide the party world into two camps. They are not interested in the fact that by losing the trust of the people, they are also losing ground in future parliamentary elections. And why; Why is the chair being played at the party. Politicians in this country are always insightful.
Meanwhile, Mr. Barnabas, a rival (!) Of Mr. Sizopoulos, is running against the President of the party and is leading the campaign to oust him.
At the same time, one of the two MPs of the party, Mr. Efstathiou, makes his presence felt as a member of the dissidents and his absence from anything that has to do with Mr. Sizopoulos.
Is Mr. Efstathiou finally playing the most insidious game?
Will we finally see him as Mr. Sizopoulos' main opponent in the elections?
We are waiting.