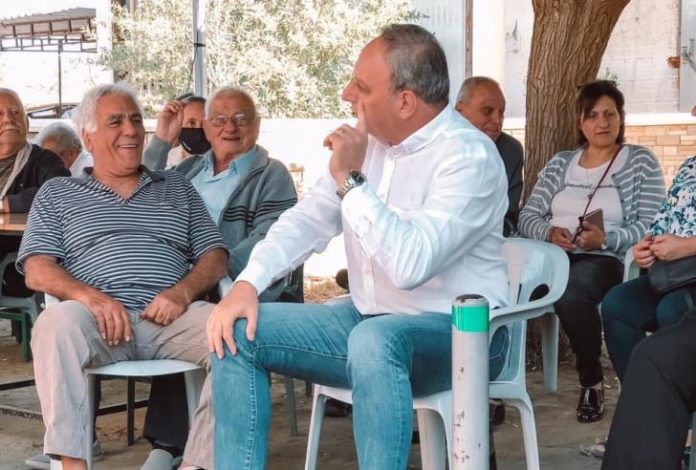 With hard rock and in the rhythms of the "Pandora Papers" (Pandora Papers), AKEL intends to dance the rulers, starting from next Saturday and the gathering outside the Presidential Palace. For AKEL, the main pillar of the opposition, the demand is that "the government of Alarm must leave". A slogan that is also an invitation to the other components of the opposition to join him.
Yesterday's positions of the AKEL leader are indicative of the tactics that Hezekiah Papaioannou wants to follow in the immediate future. According to Stefanos Stefanou, "the people are indignant" and that is why "AKEL has taken the initiative and will organize a big protest event next Saturday, because this situation can not continue". In a statement that can be considered as a first pre-election message, he stressed that "Cyprus needs progressive change and AKEL will play a leading role in achieving this change."
Unlike the previous days, the government camp did not want to continue and respond to AKEL. This does not mean that what AKEL's side repeated yesterday will go unnoticed either by Lofos or Pindarou.
The side effects caused by the last resolution of the European Parliament are particularly strong at home and will certainly be a point of intense controversy. Especially if we take into account that so far there is no indication of compliance with the recommendations of the resolution adopted by the European Parliament. Also, the expected debate on the issue of Pandora Papers in Parliament will be of great interest as several debates are expected in high tones.
In the decision taken by the European Parliament, it called on the competent bodies of those countries whose officials are being referred to to carry out relevant investigations. Something that also concerns Cyprus, since the name of the President of the Republic was included in the resolution.
In the coming days, it is expected to become clear how Cyprus will comply with the resolution and which officials of the Republic will carry out the audits that have been requested.
Philenews