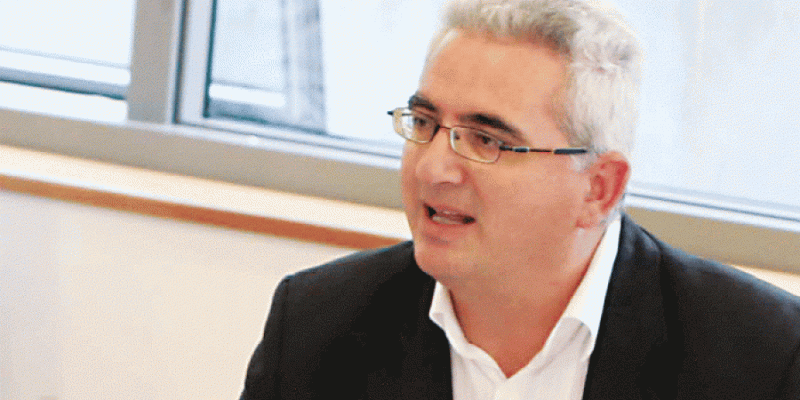 < p>Kyriakos Hatzigiannis, President of the Parliament's Energy Committee, stated today that there is a long way to go to reach the point where the consumer can benefit from the reduction in electricity production costs through Renewable Energy Sources.
In statements following the Commission's visit to a photovoltaic park in Athienou, a biomass production station in Tersefanou and a wind farm in Agia Anna, Mr. Hatzigiannis said that "the progress that is happening and developing in Cyprus is remarkable, it is huge investment. We have identified heaps of problems for which there must be dialogue and further reflection so that they can be addressed, in order to accelerate the development of RES in Cyprus for the benefit of both the sector and the consumer himself.
He added that "to get to the point where the consumer has a benefit, that is, in relation to the need to reduce the cost of electricity production, we are very far, the road is very long. Investments should definitely be made in the field of energy storage as well as in upgrading the network.
According to Mr. Hatzigiannis, "without these developments and investments we will have a problem, both in the long term but also directly in the sense that the things we are currently investing in will not be able to utilize them. We do not have a sufficient level of electricity inflow from Renewable Energy Sources, while Cyprus could have much higher percentages for the benefit of the consumer.
In response to a related question, the President of the Commission said that "we have identified a very specific problem where the Ministry of Energy is preparing an electricity storage plan that excludes intermediate storage in the biomass sector. That is, if and as long as someone can produce biogas, the plan will not be able to enhance or support this biogas storage investment, which is unacceptable.
He also explained that "the intermediate storage of electricity of energy will be able to be used at times when sun or wind is not available for solar or wind energy production. This should immediately concern the Ministry of Energy so that we can achieve capacity development. he said and noted that "all possibilities in the energy sector must be utilized".
Source: KYPE