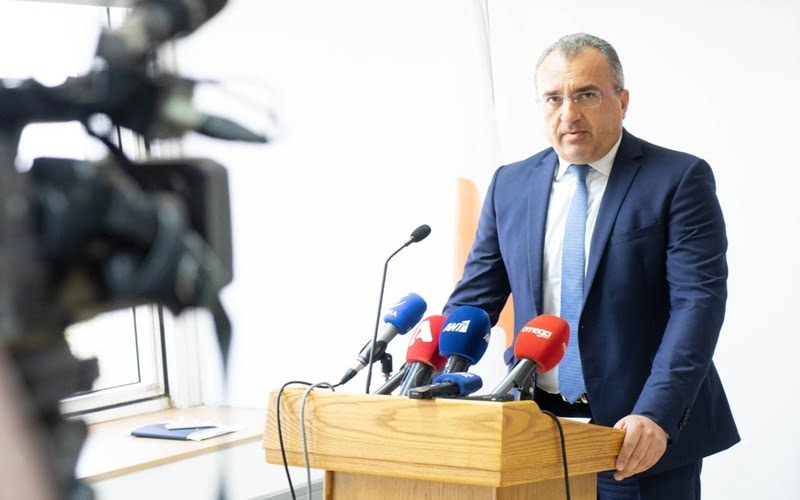 Warning Hatzipantela in OAU – "If the 130 new medicines are not included in the NHS, an instruction will be given by the Ministry" – "There are no more excuses"
Download the CYPRUS TIMES APP! HERE for Android and HERE for iOS
If these 130 drugs are not included in the way OAU wants, an instruction will be given by the Ministry of Health that they must be included and let them find this way, the Minister of Health, Michalis Hadjipantela, emphasized today.
Specifically, after his visit to the Multi-Thematic Evaluation and Intervention Center "Unique Smiles", the Minister of Health stated: "It was with great pleasure that I visited the Non-Governmental Organization "Unique Smiles" today. I had the pleasure and opportunity to tour the facilities where exceptional care is provided to children with rare diseases. I want to congratulate the president of the foundation, my friend Stalos Kyriakidou, and doctor Hatzigiannakou for what they offer to these children. We will also discuss ways that the Ministry of Health will help this Non-Governmental Organization, because the work they provide is unique."
Asked if there are any problems for which the Ministry of Health could help the Organization , Mr. Hatzipantela said: "Some suggestions have been given by Ms. Kyriakidou and we will study them at the Ministry of Health in order to help this organization."
In response to a question about the meeting he had on Monday, December 5, about innovative drugs and the timetable until the end of January, Mr. Hatzipantela he said, "Right. I want to remind you that we want innovative drugs to be included for some time".