Inspiration for choosing a travel destination comes largely from pop culture – What new research shows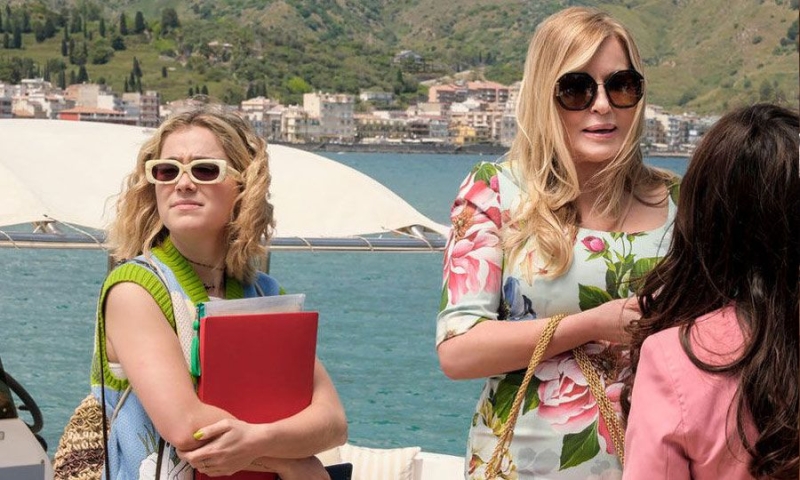 Sicily in the second season of the HBO series "The White Lotus", Paris in the Netflix series "Emily in Paris", Dubrovnik where HBO's "Game of Thrones" was filmed.
Travelers are choosing the destinations where the stories of their favorite TV series and movies unfold, the traffic of which is increasing according to a Bloomberg report. In particular, tourists want to see up close the apartment of the stars of the comedy series "Friends" in the West Village or walk the streets of Dubrovnik and admire the imposing scenery from "Game of Thrones".
A new report from American Express states that 70% of Gen-Z and Millennial travelers say their inspiration for choosing a destination comes from the small or big screen. "Travelers are increasingly inspired by pop culture," American Express travel president Audrey Headley told Bloomberg.
Of course, the habit we developed during quarantine also played an important role in this trend, of binge-watching programs on streaming platforms. From the sofa at home, viewers dreamed of their holidays when travel restrictions would be lifted and the spread of the coronavirus pandemic would be under control.
The case of "The White Lotus" »
There is no better example than 'The White Lotus'. The award-winning series has been one of HBO's biggest hits and a dream destination for fans. The second season of the dramedy, which focuses on the relationships between wealthy guests and hotel staff at a luxury resort, was filmed at the medieval San Domenico Palace in the Italian city of Taormina.
Those who watched the series sought out a room at the actual property, wishing for their own dolce vita for a few days. "For the upcoming season in Taormina, reservation dates are sold out," explains Mark Speichert, vice president and chief commercial officer of Four Seasons Hotels and Resorts. Costs start at around 1,000 euros a night ($1,090).
But as the founder of the travel company Little Emperors Rebecca Masri points out, the demand for Sicily is "blooming" because of the series, but also because the region is much more economical than Amalfi. "It's not just the Four Seasons that has benefited but others that have high traffic even though 'The White Lotus' wasn't filmed there."
In Great Britain
As for Great Britain, the phenomenon has been around for years: from visits to busy King's Cross train station where Harry Potter fans they are photographed on the fantastic platform 9 ¾, to Highclere Castle in Hampshire where the series 'Downton Abbey' was filmed. Now the popular Netflix series 'Bridgerton' is inviting fans to spend a few days in the beautiful city of Bath.
"We mostly see young people coming because of the show. It's great to see history and heritage presented in this way in fiction and attracting a large number of young travellers," says Patricia Yates, chief executive of VisitBritain.
With information from Bloomberg