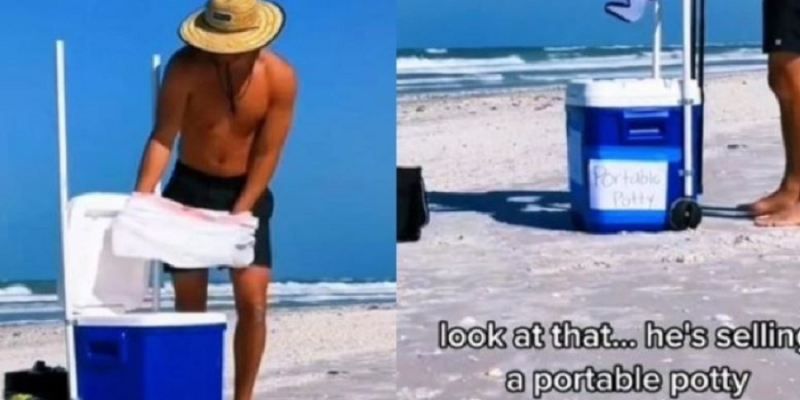 In today's age of social media, it seems anything can go viral. And for one man, a makeshift beach toilet has turned into a lucrative business venture, earning thousands of dollars.
The man built the toilet on a secluded beach in southern England. The toilet is made of a plastic chair with a hole in the seat, a bucket and a tarp for privacy. He then shared a video on social media and it quickly went viral, attracting the attention of people from all over the world.
As the video gained more and more views, the man started receiving messages from people who wanted to use the toilet. Seeing an opportunity to make some extra money, he started charging people a fee to use the toilet. The fee is usually around $10 per use, although some customers have paid as much as $50 for the experience.
@prankiddied Man makes Thousands at the Beach! 😂 #lifehack #diy #beach #diwhy #invention #caughtoncamera #funny #dad #viral #fyp #foryou ♬ Love You So – The King Khan & BBQ Show
Despite the toilet's basic design, the man has received rave reviews from customers, who praise the toilet for its simplicity and convenience. Many customers have commented on the unique experience of using a makeshift toilet on a secluded beach.
The success of the toilet has not gone unnoticed by the media, and the man has been featured in various news outlets about his business venture. In an interview, he revealed that he has won thousands of dollars from the toilet, which he plans to use to finance his travels.
Source: gazzeta.gr