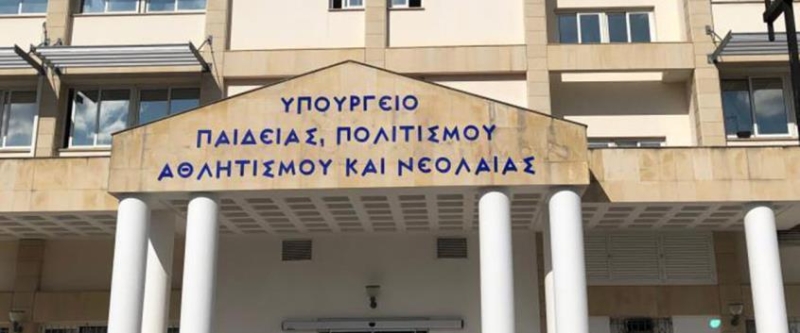 The reference to "skills workshops" regarding the issue of sexual education of students should be explained, says the President of the POED, Myria Vassiliou, to KYPE.>
b>
In response to a related question, Ms. Vassiliou said that regarding the issue of sex education in Kindergartens and Primary Schools, "let's repeat once again that this thematic unit has already been included in the Analytical Programs since 2010 and is taught in both Kindergartens and Primary Schools".
"From there on, for any differentiation, we should be officially informed by the Ministry of Foreign Affairs. In particular, the reference to 'skills workshops' should be explained, since it is something that does not exist so far in our schools," he added.
In addition, said Ms. Vassiliou, "we expect that, in addition to information, any differentiation should be accompanied by a corresponding production of educational material and training of the teachers, who will undertake the teaching of the subject in question".
POED participates in the mobilizations for ATA
The President of POED stated, moreover, that the organization participates in the reaction measures that were co-decided with the rest of the Trade Union Organizations of Cyprus, with the aim of fully restoring A.T.A. and its extension for all employees, next Thursday, January 26, 2023.
"Especially for our schools, the Board of Directors of POED, unanimously decided to call the members of POED, to suspend classes from 12:00 to 1:00 p.m., with the simultaneous holding of a protest event inside the school premises and without the children leaving the school", she noted.
Ms. Vassiliou concluded by saying that after 1:05 p.m., POED calls on its members to participate en masse in the mobilizations that will take place throughout Cyprus.
The political agreement for separation in Legal Service and the will for change
The threat on the left and the activation of AKEL's survival instincts
In his eyes cyclone the Ministry Education due to leaks-The open fronts are increasing
Telegraph of pharmacists-Either consultation for compensations, or they go to measures
Silence for delivery of Emilianidis' opinion – Topic of the day private criminal prosecution