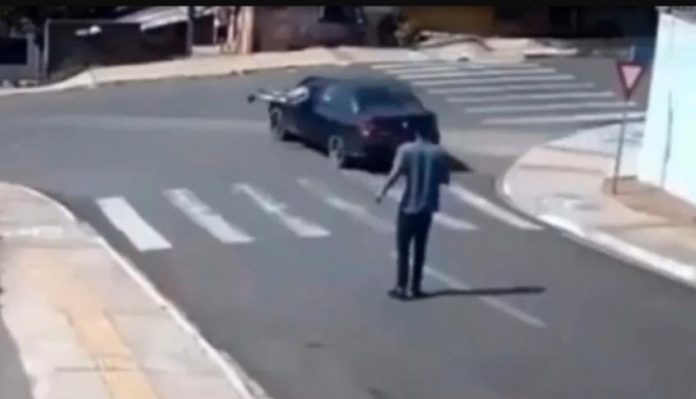 A man has been described as a "hero" in Brazil, after saving some people from certain injuries.
Specifically, as recorded by the security camera of a house, the man managed to stop a car without a driver, which was in motion.
As seen in the video, he jumps out of the window of the empty vehicle, which has developed speed and is heading towards the houses.
While half was hanging out the window, he managed to pull the parking brake and finally stop it at… just a few seconds before the vehicle found itself inside the building and injured one of the occupants.
RUN and POWER Group: Enhanced Living Experience.