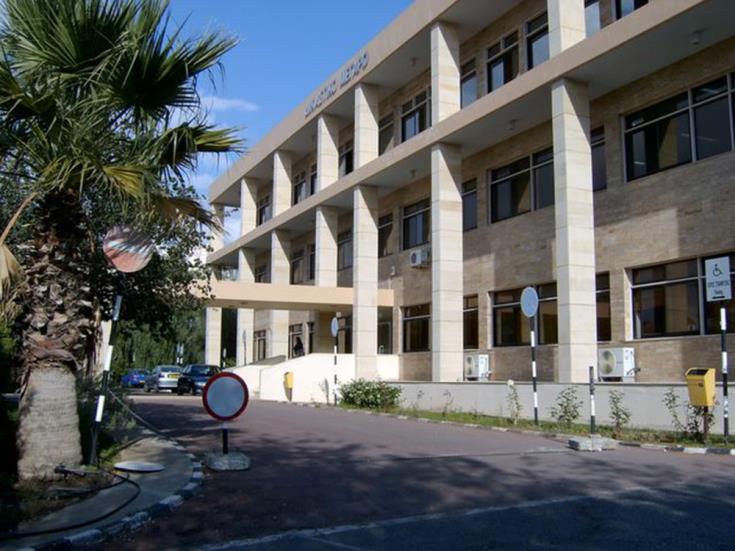 The former Metropolitan Chrysostomos of Kiti declares his innocence in the charge of indecent assault against a minor – "I deny in the most intense and categorical way what was falsely reported" he noted – He cited events from 1973 when he was enthroned, the march to the present day expressing astonishment at the case – He expressed shame for the Police – Everything he said in court – Wednesday, November 2, the process continues
Download the CYPRUS TIMES APP! HERE for Android and HERE for iOS
Innocent "in the most intense and categorical way", declares the Metropolitan < strong>before KitiuChrysostomos, who is accused of indecently assaulting a woman in his office in 1981, when she was 16 years and 8 months old.
In a written statement he read today before the Larnaca District Court , where the specific case is being heard, the former Metropolitan of Kiti referred to his enthronement in this position in 1973 and noted that "I deny in the most intense and categorical way what falselywere reported to the Court by the complainant, that I indecently assaulted her in my office 41 years ago and all that she falsely reported about meetings between us to allegedly give her financial assistance".
Former Kitiou pleads not guilty to indecent assault. "Sick imagination and perjury"
In the dock the former Metropolitan of Kiti… Continues to deny indecent assault on a minor
"I wanted to punish him…" What the complainant for indecent assault testified against the former Kitiou
She added that she never met or had any contact with the complainant. She was never on the phone or in contact with her mother and sister" and that "the lewd phone calls never took place between me and the complainant's sister, who claimed to have called me posing as the complainant after the ' allegation of indecent assault. This is figment of sick imagination and perjury," he said and noted that "the alleged indecent assault that occurred some 41 years ago, infringes on my right to a fair trial."
He stated that he made a great effort to find testimony to defend himself and noted that several of the people the complainant had mentioned in her testimony, including the housekeeper of the Metropolis and the person who, according to the accusation, arranged the meeting with him and the complainant to receive financial assistance, have passed away, while "the then secretary of the Diocese is very old and suffers from senile dementia, which does not allow him to testify in Court".
"I was shouting open me… I only knew paternal caress". The woman who denounces the former Kitiou broke out (pics-video)
The Metropolitan of the former Kitiou raises the issue of a fair trial in the case of indecent assault