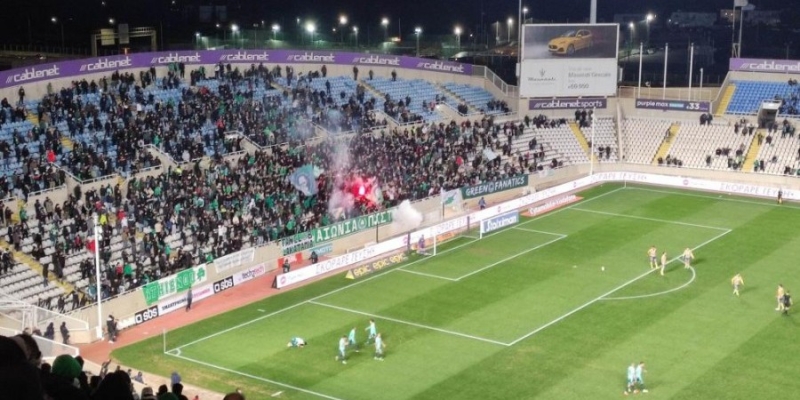 A 22-year-old man, who was arrested for violence on the pitches in yesterday's match between Omonia and APOEL at the GSP, will appear at the Nicosia District Court today.
According to police announcement, during yesterday's football match, the 22-year-old was seen by a stadium security guard throwing an object at the fourth referee of the match, who hit him on the head but did not injure him, while he was heading to the locker room.< /p>
The person in question was taken by the security guards to the Police office where he made a voluntary statement in which he allegedly admitted guilt. He is a 22-year-old man from the Limassol district.
The 22-year-old was served with a bond so that he will appear before the Nicosia District Court this morning where the case will be registered.
Read also: Truck driver used heating oil- Try to escape