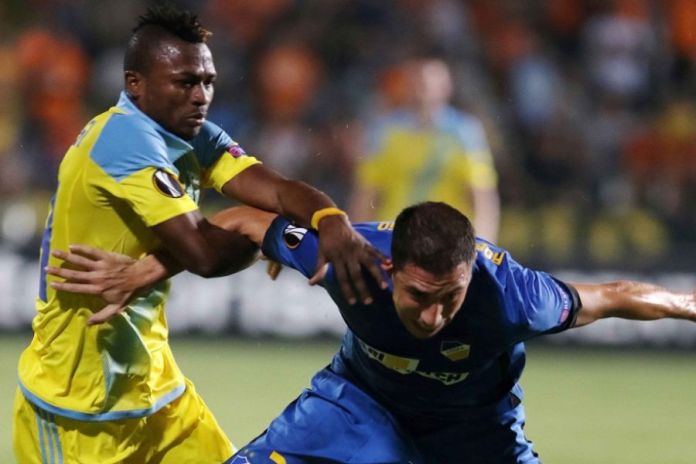 Transfer background Μα Maccabi Netanya's footballer Patrick Toumashi remembered from the past. The 27-year-old right winger in statements of vitalfootball.co.uk, spoke about his choice in the summer of 2018 to play in Alaves, putting APOEL in the game.
We remind you that the Ghanaian international had played against the blue and yellows with the Astana jersey in the Europa League groups in 2016-17.
" Before I accept the offer of Alaves, last season I played in the groups of the Champions League with Astana. We had played twice against Celtic, in Europe and in the Champions League. Brendan Rodgers spoke to me personally, it was a great honor. He told me: & # 8220; Patrick, I like the way you play and I would love to work with you if you want to come to Celtic & # 8221 ;.
I also had proposals from APOEL and Benfica, four in total. I consulted my family and my agent to make the best decision. The manager told me that the promotion of the Scottish league is not big, despite the size of the club, while everyone is watching the Spanish league. That's how I accepted Alaves' proposal. "
Like this:
Like Loading …