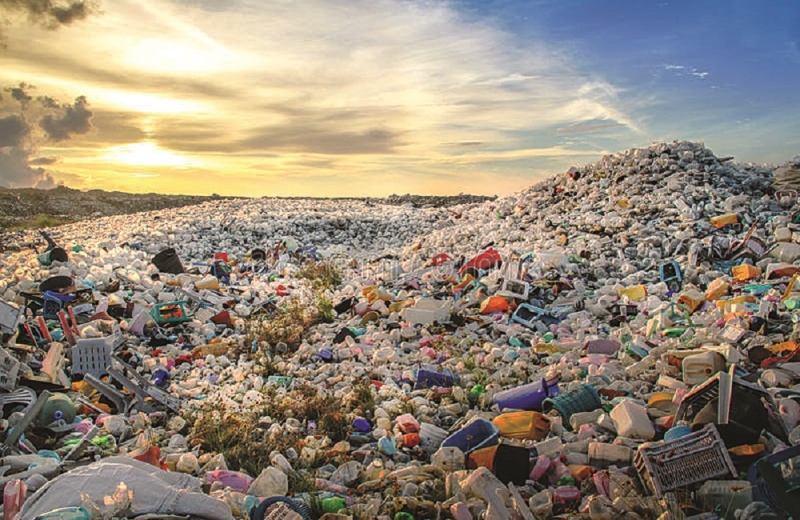 A study for the treatment of the waste of the industrial area of ​​Athienou is underway, following an initiative of the remote municipality of Larnaca province. Following approval from the Ministry of Energy, Trade and Industry and in collaboration with the Department of Water Development, the Municipality of Athienou announced that it has announced a tender for the provision of consulting services in relation to conducting a feasibility study regarding the treatment of industrial waste of the industrial area of ​​the municipality.
Many problems
An announcement by the Municipality of Athienos states that the industrial area was created about 25 years ago on private land, which was expropriated by the state. In the context of the creation of the industrial area, the road network was constructed with paved sidewalks, while a total of 40 industrial plots were created, which were leased to about 30 industrialists, depending on the type and size of the industry, ie limited or very limited nuisance. "The management of the generated waste, to the extent that is ensured, is carried out by the industries themselves with septic-absorption pits or by removal of rinses, residues and municipal wastewater by tankers. Unfortunately, there are problems in the disposal of this waste, with the result that the citizens constantly complain about the stench, the dirt, etc. Therefore, based on the study that will be done, the way and the place of treatment and disposal of the liquid waste will be determined. , of the produced mud, as well as of the other generated wastes, in order to eliminate the phenomenon of the produced wastes flowing in the area ", it is noted in the announcement of the Municipality of Athienos.
Coverage by the ministry >
The estimated value of the study for the treatment of Atienou industrial waste will be 34,500 euros, not including VAT. All costs will be covered by the Ministry of Energy, Trade and Industry. At the same time, the ministry will cover the construction costs of the required projects that will be indicated by the study, in order to limit the problems that are observed today. Mayor Kyriakos Kareklas warmly thanks Minister Natasa Pileidou, who, as noted in the announcement of the municipality, as soon as she was informed about the problems, gave instructions to cover the study and construction that will be required through the budgets of her ministry, in order to the problem of industrial waste can be finally solved. The last bid date is Friday, May 6, at 12 noon.