Heat, drought and fires could hit tourism profile of southern European countries – What European Travel Commission figures show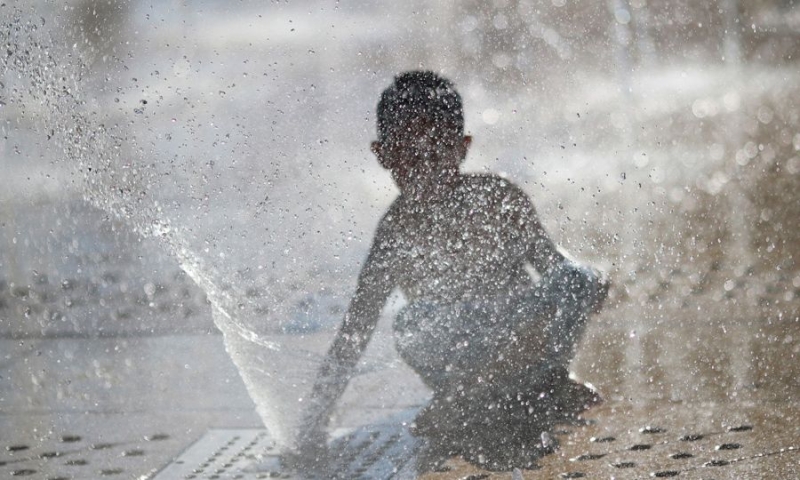 High summer temperatures in southern Europe could cause a permanent change in tourism patterns, with more travelers opting for cooler destinations or taking their holidays in spring or autumn to avoid extreme heat, tourism operators and experts predict. The "bell" is also ringing for Greece.
Figures from the European Travel Commission (ETC) show that the number of people planning to travel to Mediterranean countries, including Greece, from June to November has already fallen by 10% compared to last year, as the hot weather conditions led to drought and wildfires.
Meanwhile, destinations such as the Czech Republic, Denmark, Ireland and Bulgaria have seen an increase in preferences.
"We anticipate that the unforeseen weather conditions in the future will have a greater impact on travelers' choices in Europe," said Miguel Sant, head of ETC.
A report by the same organization also shows that 7.6% of travelers, which translates to several million tourists, now see extreme weather as a major concern for travel between June and November.
Among them are Anita Elsoy and her husband, who returned home to Norway from their favorite holiday spot, Vasanello, a village north of Rome, a week earlier than planned this month as temperatures there reached 35 degrees Celsius.
"My head hurt a lot, my feet and fingers were swollen and I was getting more and more dizzy," Ms Elsoy said of her heat-related symptoms. "We were going to be there for two weeks, but we couldn't (stay) because of the heat."
No cancellations for now
Demand for travel has soared again this summer as tourists leave behind years of pandemic restrictions and travel companies say the heat hasn't caused many cancellations – for now.
Brits in particular have are booking fewer domestic holidays and more in the Mediterranean, often many months in advance, as they continue to crave post-lockdown beach getaways, said Sean Tipton of the British travel agency group ABTA.
However, this balance could change as the heatwaves are set to become more exhausting. Scientists have long warned that climate change, driven by carbon dioxide emissions from burning fossil fuels, will make extreme weather events more frequent, more severe and deadlier.
Meteorologists predict that temperatures next week could surpass Europe's current record of 48.8 degrees Celsius, set in Sicily in August 2021, raising fears of a repeat of last year's heat deaths.
"Our recent research shows a decline in the number of people interested in traveling in August, the peak month, while more Europeans are considering autumn travel," said Mr Santh.
Changes in preferences
Tourists in Rome told Reuters they would think again before booking another trip to Italy in July as they tried to drink enough water, stay cool and find air-conditioned places to rest.
"I'd come when it's colder. Only in June, in April," said Dalfna Nieber, an American tourist vacationing with her husband in Rome this week, who said the heat made her visit "miserable."
These it's bad news for Italy's economy, which relies on heavy summer tourism traffic – as does Greece.
Italy's environment ministry warned in a report this year that foreign tourists in the future will travel more in spring and autumn and choose cooler destinations.
"The balance will be negative, also because part of Italian tourists will contribute to the flow of international tourism to less hot countries," the report said.
Some hope the change will just be a shift in traffic, not a reduction. In Spain, high holiday demand is expected in coastal destinations in the north of the country and on Spanish tourist islands, where summer temperatures tend to be cooler, according to a report by the national tourism association Exceltur.
Spaniards Daniel Otero and Rebecca Bathketh, who were visiting Bilbao, said they might move their holiday to June next year when it would be cooler and more comfortable.
For Ms Elsoy, summers in southern Europe might they belong to the past. She said she would consider taking a holiday in her home country of Norway, adding: "I don't want to go on holiday again where I get a headache and feel dizzy."